This vegan mac and cheese recipe only takes 15/20 minutes to make and is the perfect mid week meal to enjoy. 
I'd definitely recommend using a big pot so you can go ahead and eat it straight out of the pan (to save on washing up).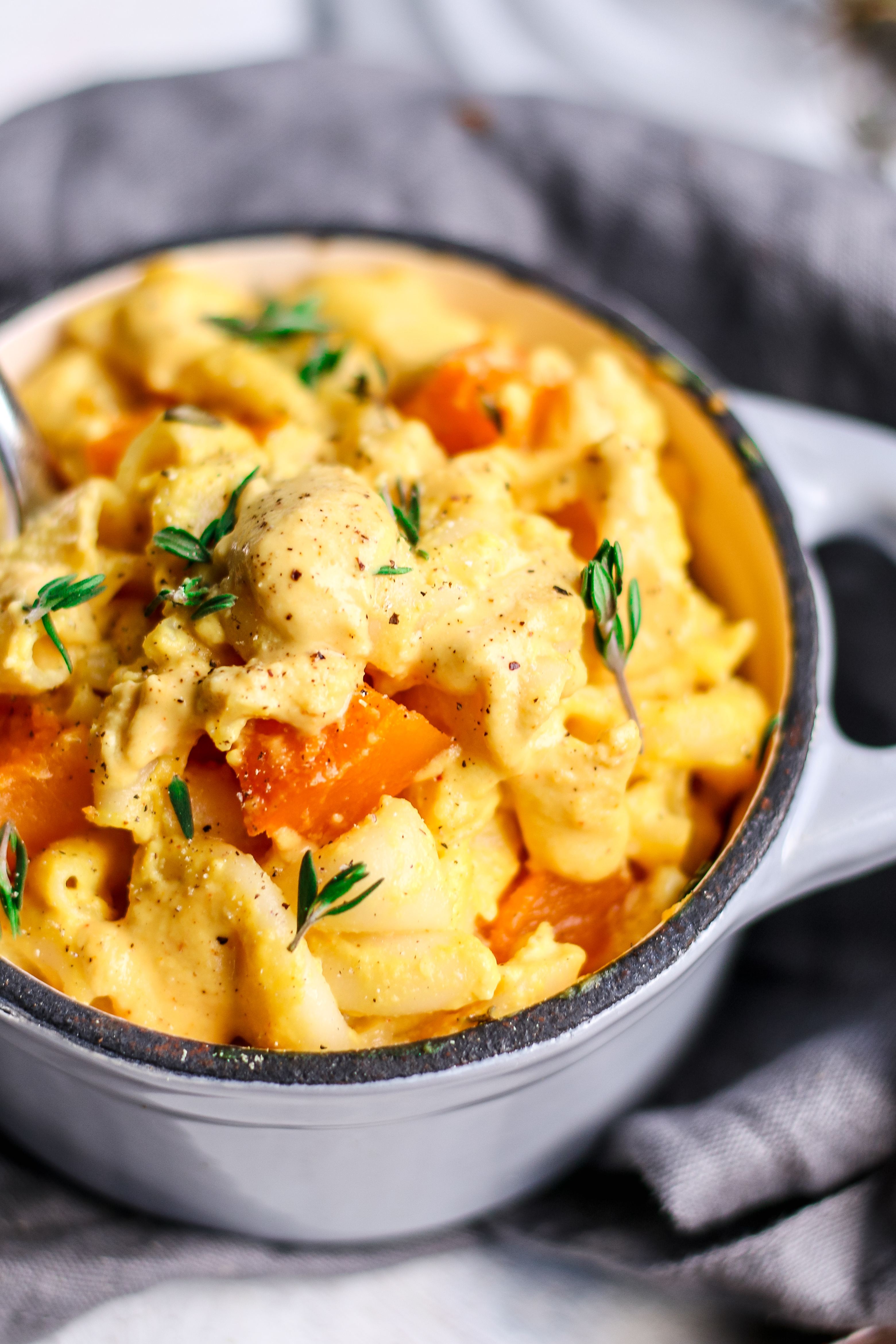 1/2 cup plant based whole milk (I used Rebel Kitchen Whole Mylk)
1/2 small butternut squash roasted
Sprigs fresh rosemary & thyme
Roast the butternut with olive oil, rosemary and thyme for 30 minutes
After 15 minutes, in a separate bowl bring the macaroni to a simmer for the remaining 15 minutes
In a blender, add the cashews, milk, nutritional yeast, mustard, and spices and blend till creamy smooth
Drain the water from the pasta and add the sauce to heat through, adding in the roasted butternut
Taste test, adding any salt & pepper or maybe more chilli and enjoy!