The Cheesiest Vegan Pasta Recipe
This has to be one of the most indulgent cheesy recipe yet. Using vegan cheese instead of traditional, it's the closest thing to mac and cheese you'll find. Keeping the recipe super simple, this cheesy pasta will hopefully become a staple in your cupboard.
---
Ingredients Breakdown
Vegan Cheese – For this recipe I've used a vegan cheddar (Violife) which you can find either grated or sold as a block cheese. It's one of the most available products to find here in the U.K but please feel free to use which ever product if your personal favourite.
Olive Oil – Using a good quality olive oil is key with this. It acts as a fat and really helps create that silky smooth texture for the pasta to bubble away and absorb.
Smoked Paprika – Smoked paprika is such a key ingredient within most of my dishes. The beautiful smoked flavour really compliments the cheese and just gives a little bit of depth the the dish.
Cornflour- This ingredient is gluten free and acts as a thickener to the sauce. It's a great ingredient to have for soups, stocks and sauces such as this one. It really helps bind the ingredients together and create a thicker texture.
Nutritional Yeast- This is an optional ingredient, so don't worry if you don't have it to hand. It's a brilliant ingredient that adds a slightly cheesy taste to dishes. I use it within pesto recipes (find here) 
Truffle Oil- Now this brings the dish to another level. Truffle is a type of fungus (think along the mushroom line) which has a really distinct taste. It adds a gorgeous flavour to dishes, especially vegan dishes when trying to inject a little umami and flavour.
---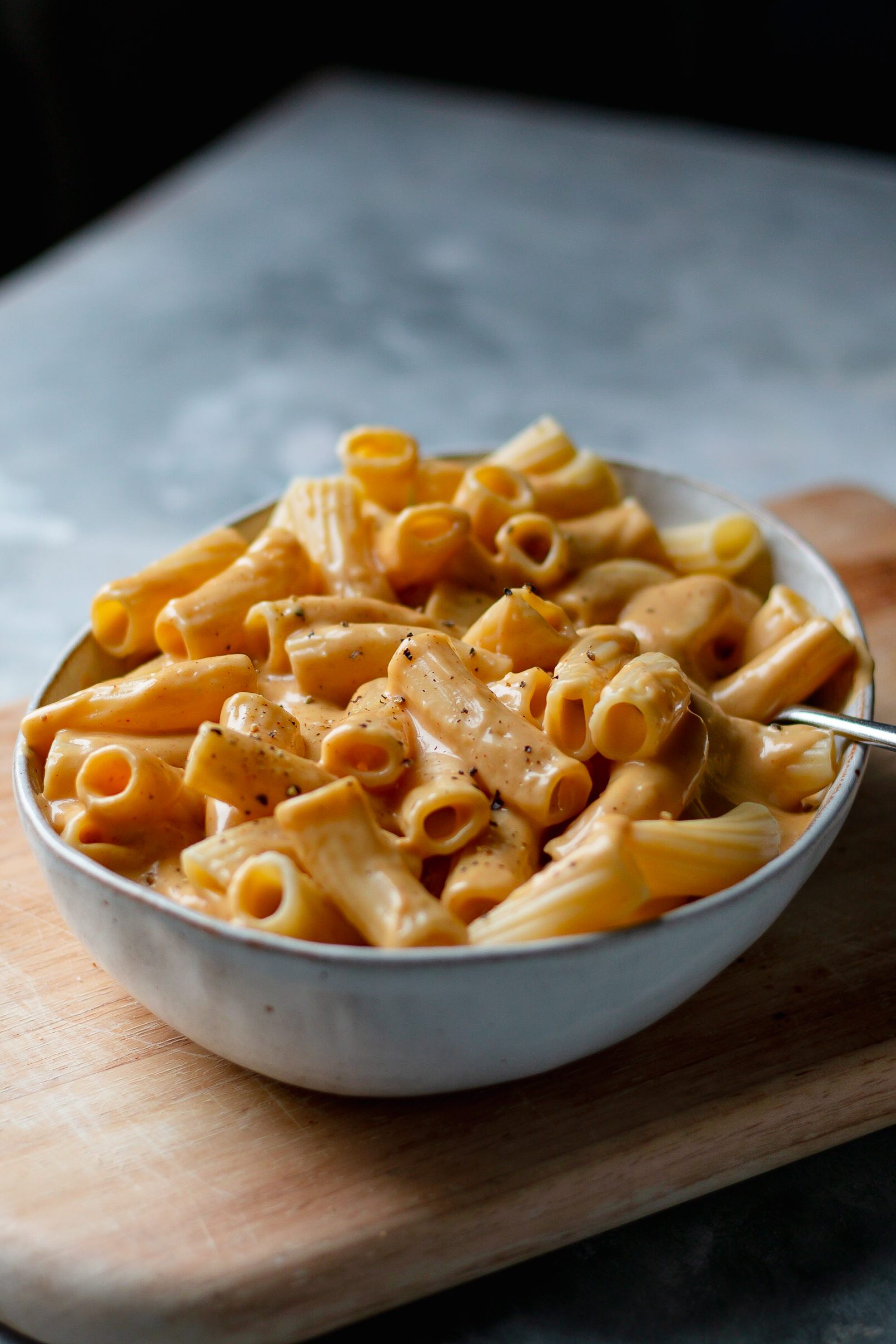 ---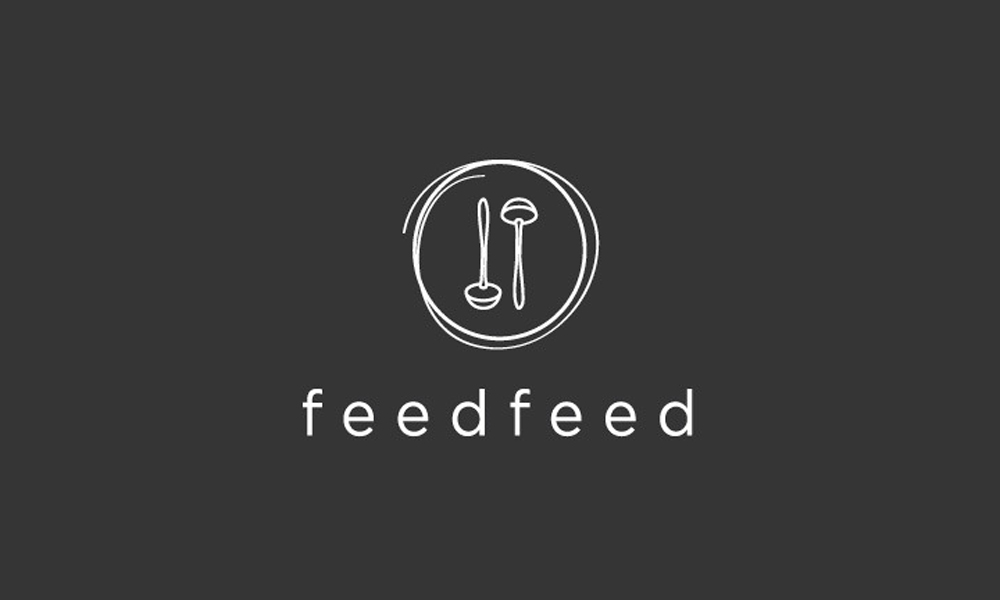 ---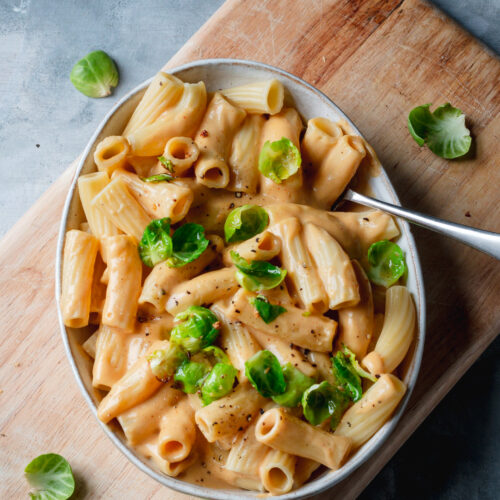 Cheesy Vegan Pasta
Plant based cheesy pasta recipe. Made using vegan cheese, this is so rich in texture and flavour. The closest thing to macaroni cheese flavour since going vegan. Swap out the pasta for macaroni to make the traditional dish.
Ingredients
For the sauce
75

ml

olive oil

½ cup

400

ml

oat milk

just less than 2 cups

¼

cup

nutritional yeast

optional, not required

1

tbsp

truffle oil

4

cloves

garlic

substitute for 1 ½ tsp garlic powder

¼

tsp

cracked black pepper

½

tsp

salt

1

tsp

smoked paprika

¼

tsp

dijon mustard

2

tbsp

cornflour

100

g

grated vegan cheese

1 cup
Optional topping:
4

brussels sprouts

optional

12

clove

minced garlic

pinch

of salt
Instructions
Bring the pasta to boil in a pot of water with a pinch of salt

*options for the garlic* you can finely chop and fry the garlic before adding to the sauce, or just add the whole cloves to the sauce to infuse with the flavour and remove after a few minutes before adding to the pasta.

Either using a whisk or a blender, add all of the ingredients to make the sauce (apart from the vegan cheese) and mix until smooth

Add the sauce mix to a pot and place on a low - medium heat, adding the grated vegan cheese until melted - careful not to bring to a simmer

Drain off the cooked pasta then add the cheese sauce and mix until coated
Notes
Optional topping:
Peel off the leaves from the brussels sprouts then add to a pan with a ½ tsp olive oil, the minced garlic and salt and fry for around 5 minutes then add to the top of the pasta
Add a drizzle of truffle oil to make this the most indulgent dish yet!
---