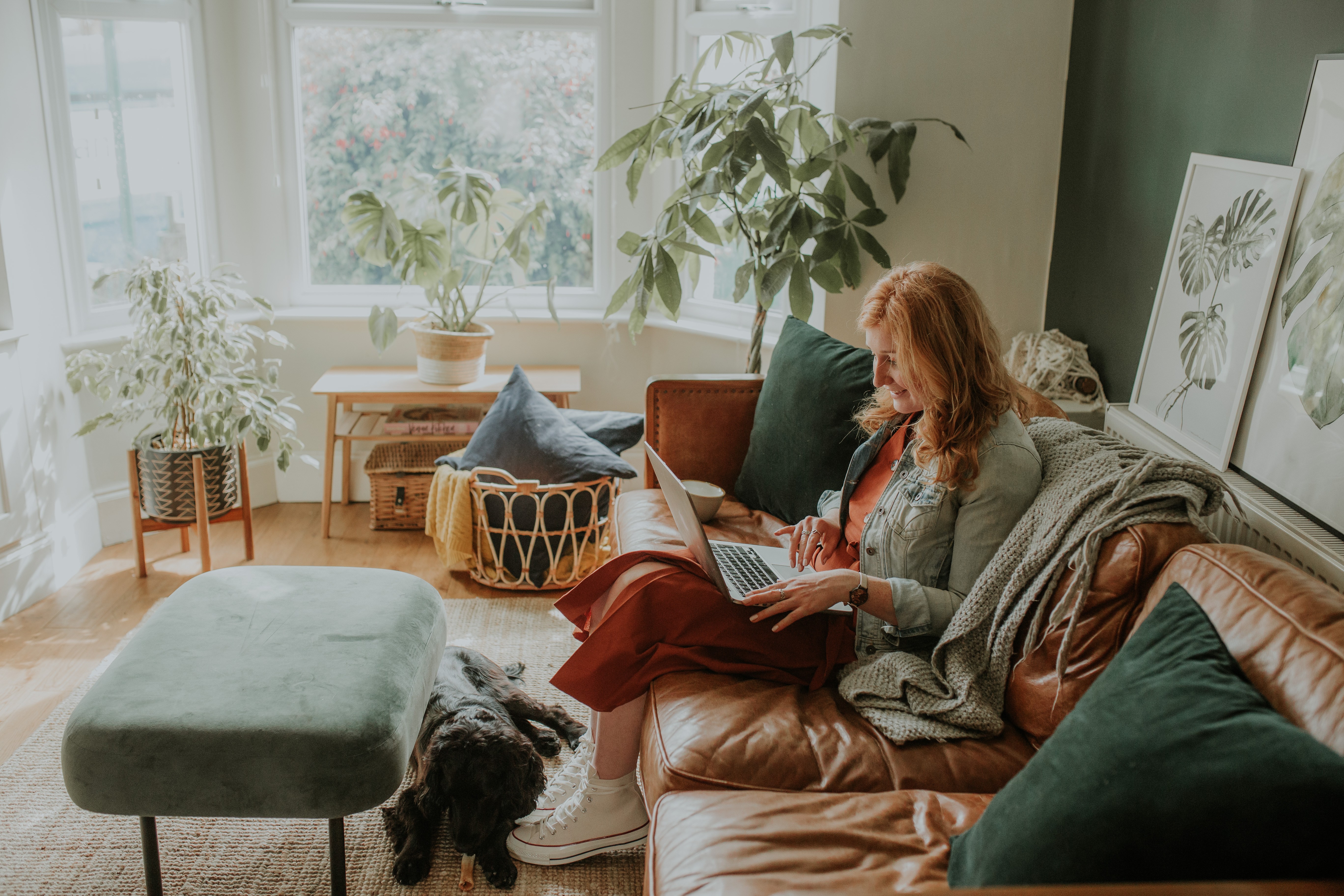 ---
A little introduction
Hello and first of all thank you for stumbling upon my small space of the internet sharing my favourite recipes, tips and tricks from my small kitchen.
I have a degree in Interior Architecture and Design which I put to good use by becoming a food photographer and recipe creator instead - whoops.
I hope you enjoy making these recipes, and if you are on social media, please feel free to tag me in any of your creations - I absolutely love seeing what you get up to in the kitchen.
---
Work
What started as a hobby has now become my job which still feels a little surreal typing putting in writing! I split my time between sponsored work you might see over on Instagram, food photography for brands and independents here in Nottingham as well as recipe creating for similar start up companies. (You can find out a little more about that over on the Work with Me page)
---
Plant Based
Way back before it was cool I became vegetarian (probably around aged 12) when the word vegan was but a faint whisper and the most exciting thing to hit the market was Linda McCartney veggie sausages. It's safe to say it was a learning curve as my poor mum and dad tried to come up with creative recipes that we could all eat. The absolute legends that they are would always make a separate dish of either spag bol, lasagne, creamy pasta and let's not even begin on the legendary Sunday dinners. Either way, they made it totally accessible.
Going to university made it abundantly clear I was a terrible cook. My flat mate Kelvin once rushed into the kitchen after thinking I'd burnt the place down with a questionable scrambled egg remnants burning in the pan. But with a mission to be a little more self sufficient I turned to social media for guidance. This is where Lucy and Lentils was 'born' a cheesy and terrible cliche but it's where it all started!
Fast forward a few years, I am still VERY much a beginner and willing to learn, but happy to share all my kitchen wins (and fails) with you on my website and instagram. 
---
Nottingham
Since moving to Nottingham we've got a little home with our pooch Rue where I share all my kitchen shenanigans on instagram stories with the occasional garden update too. I'm absolutely in love with the independent scene here in notts and fully support all of the incredible creators, chefs, baristas, roasters, botanists, eco warriors and everything in between. It's a hub of creativity and I couldn't be happier to be part of it! I've been lucky enough to work with quite a few independents and start ups from Coco Flow Yoga retreats, the Motorpoint Arena, 13th Element Burgers, OozeyBoozeyBakes and the team over at Lovely Fodder.
---
Camera Equipment
I've been using Canon since my parents bought me my first camera at school. I bought myself a second hand Canon 70D and got my first lens which was a nifty fifty (the 50mm 1.8) which cost around £100. Since then I've bought a Canon 24-70mm lens and more recently upgraded to a Canon 6D with a Sigma 50mm 1.4 Art Lens.