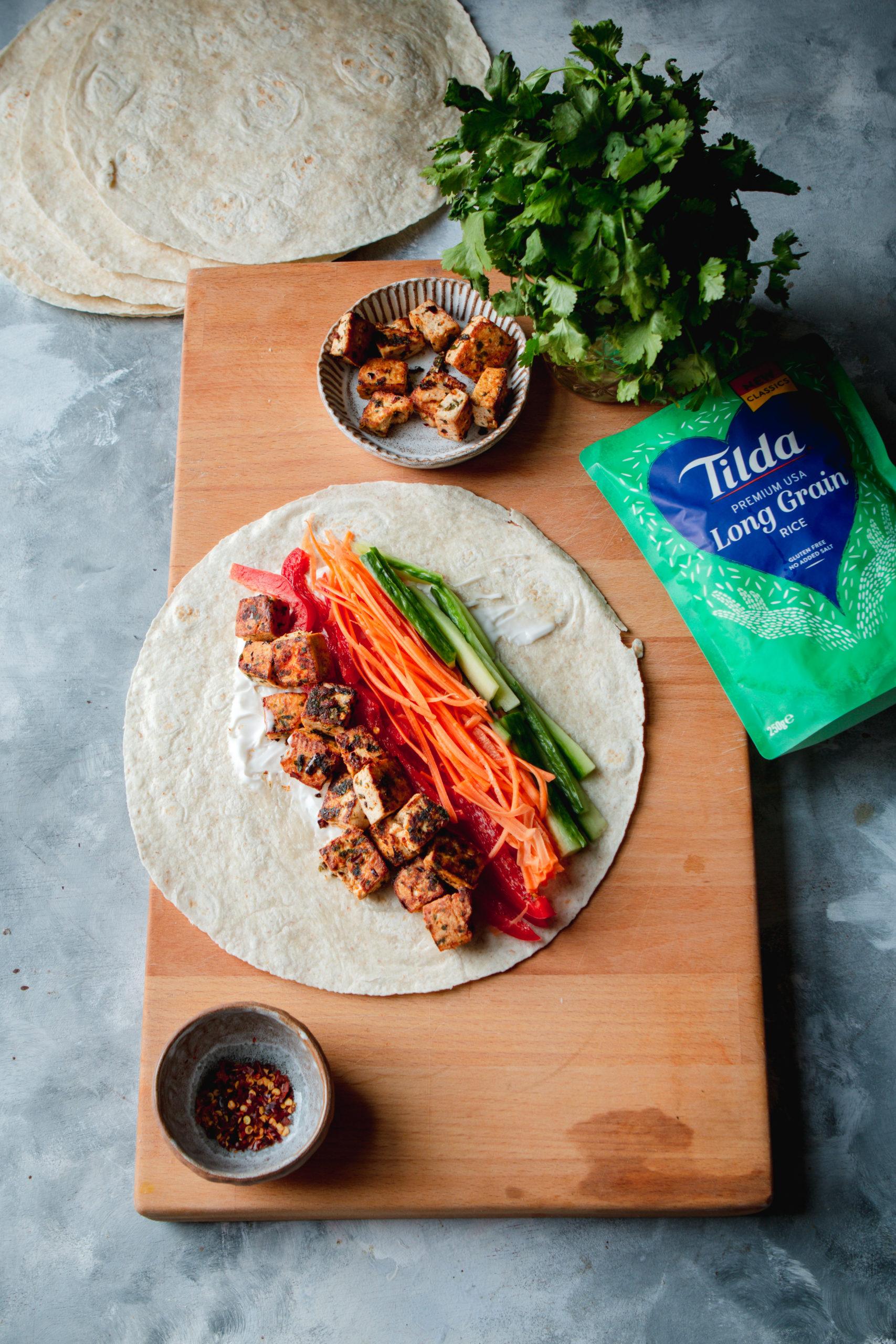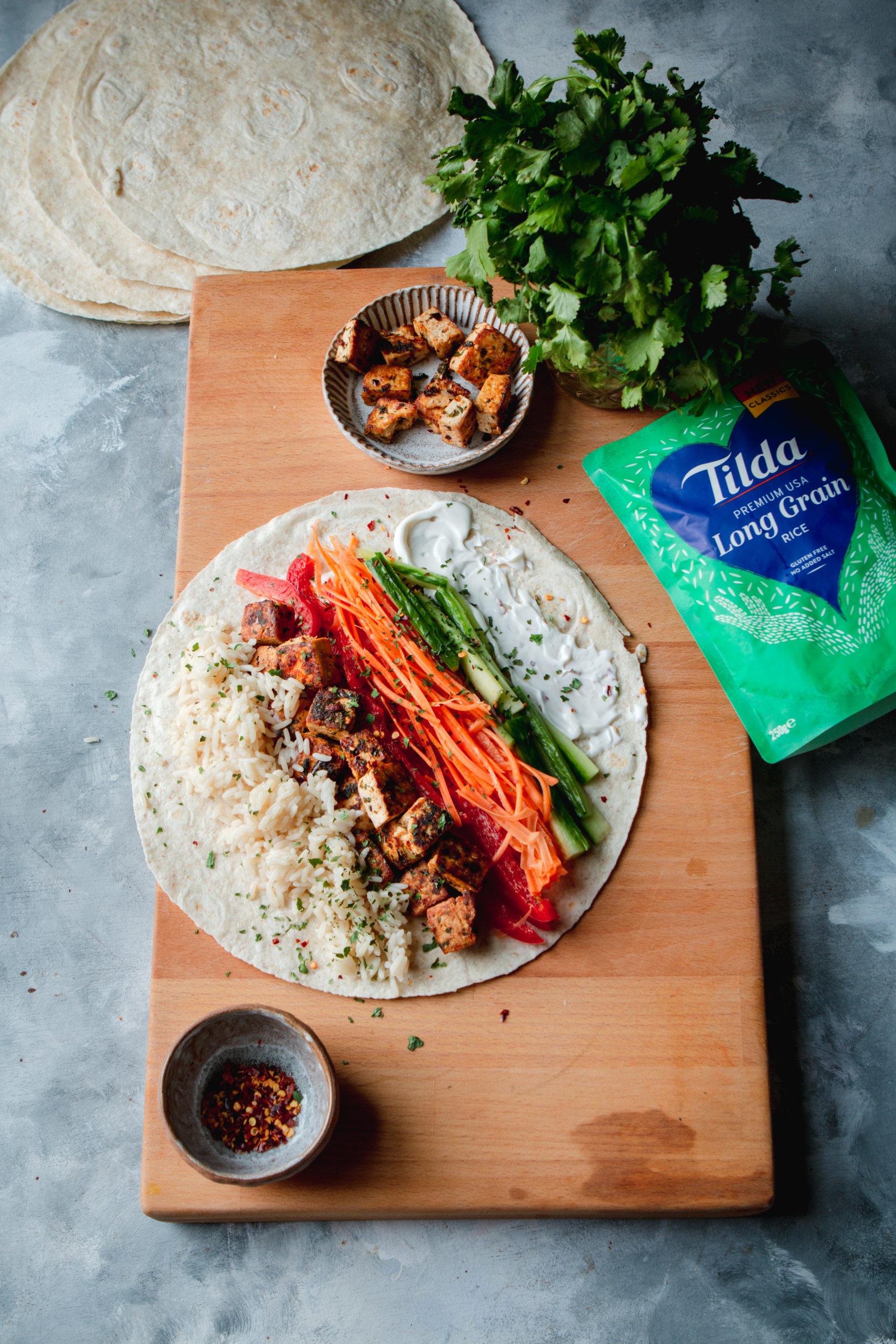 I was asked to create two recipes with Tilda Rice, both easy peasy and full of flavour!
*The two recipes were sponsored on Instagram*
Ingredients:
1 pack of Tilda Rice (I used USA Long Grain)
150g firm tofu (drained)
1/2 red pepper
1/2 cucumber
1 small carrot
2 wraps
2 tbsp vegan mayo
Seasoning:
Lime
Chilli flakes
1/2 tsp garlic powder
1/2 tsp parsley
1/4 tsp coriander (or just use a Mexican spice mix)
Good pinch salt
Method:
Cube the tofu and add to a frying pan with the seasoning and pop a heavy pan on top to press down (this'll help it go crispy) for around 10 minutes.
Add 1 tbsp vegan mayo to each wrap with a splash of lime and chilli flakes.
Thinly slice the pepper, cucumber and carrot and add to the wrap.
Pop the Tilda Rice  to the microwave and cook for 2 minutes then add to the wrap with the fried tofu.
Add another squeeze of the lime and garnish with fresh parsley and cracked black pepper.
Roll, wrap and enjoy!