Oriental infused flavours with a soy & ginger dressing, toasted sesame seeds and chilli flakes drizzled over charred Tenderstem®
I have collaborated with Tenderstem® to create a delicious side dish using the delicious cross between Chinese kale and broccoli to make the perfect side dish. This simple dish takes literally minutes to prepare and is the perfect bit on the side to accompany a tasty stir fry. It's vegan friendly, requires minimal effort and creates the perfect side dish.
In this post, I am sharing the perfect side dish for a Friday Night Fake-Away. There is nothing more satisfying than creating the ultimate comfort food dish that is still nourishing and delicious and luckily this simple recipe will do the trick.
---
Top tip: Don't chop the stems! It's where loads of the flavour and crunch is, and by gently boiling then charring, they make the best crunchy greens perfect for dipping in your tamari dressing.

Recipe
220g Tenderstem®
2 tbsp tamari
¼ tsp chilli flakes
¼ tsp chopped garlic
¼ tsp chopped ginger
Salt & pepper
1 tbsp sesame seeds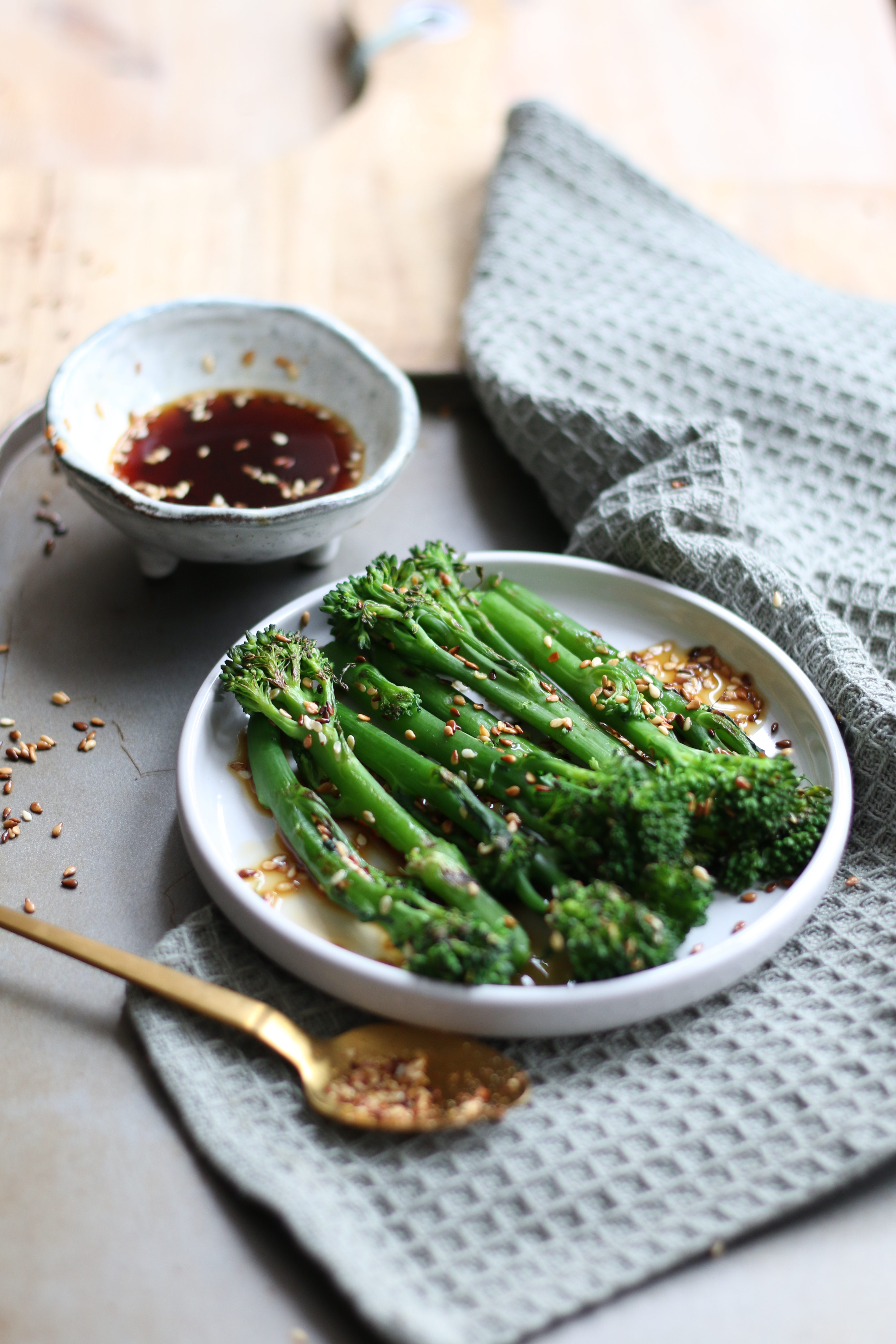 Method
Bring a pan of water to the boil and gently simmer the Tenderstem® for around 3 minutes
Place a griddle pan on high heat adding the sesame seeds, then drain the Tenderstem® and add to the griddle
Leave on a high heat for around 3 minutes until one side is charred then add the sesame seeds
Turn the Tenderstem® and char the other side
In a small dressing dish, mix the tamari, garlic, ginger and chilli flakes
Place the Tenderstem® on a side plate, add the toasted sesame seeds and a drizzle the dressing over
Serve up with a delicious stir fry and enjoy as a side dish
---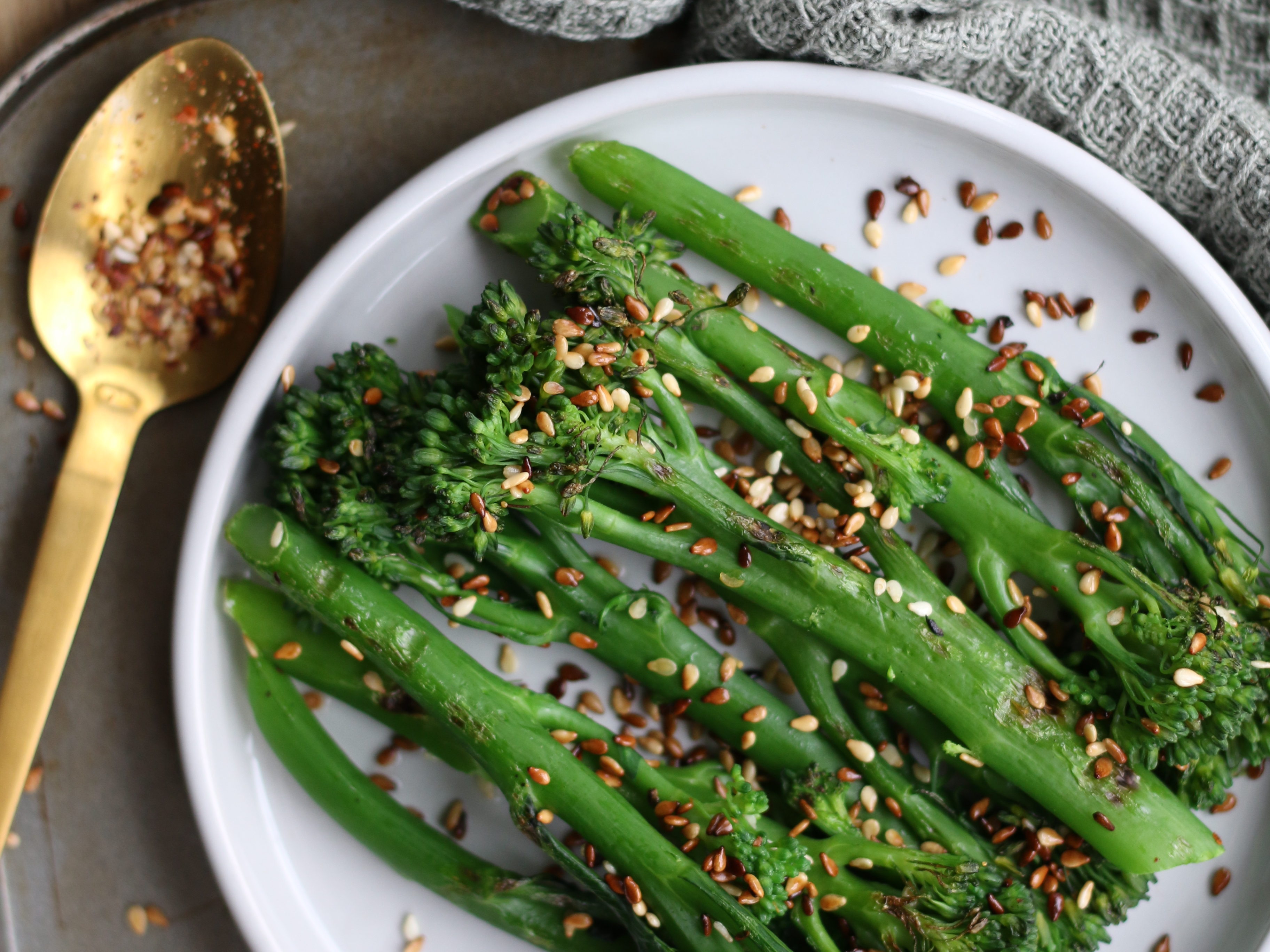 This blog has been sponsored by In this post Tenderstem®.
Follow their social media @Tenderstem and follow the recipes by hashtagging #bitontheside