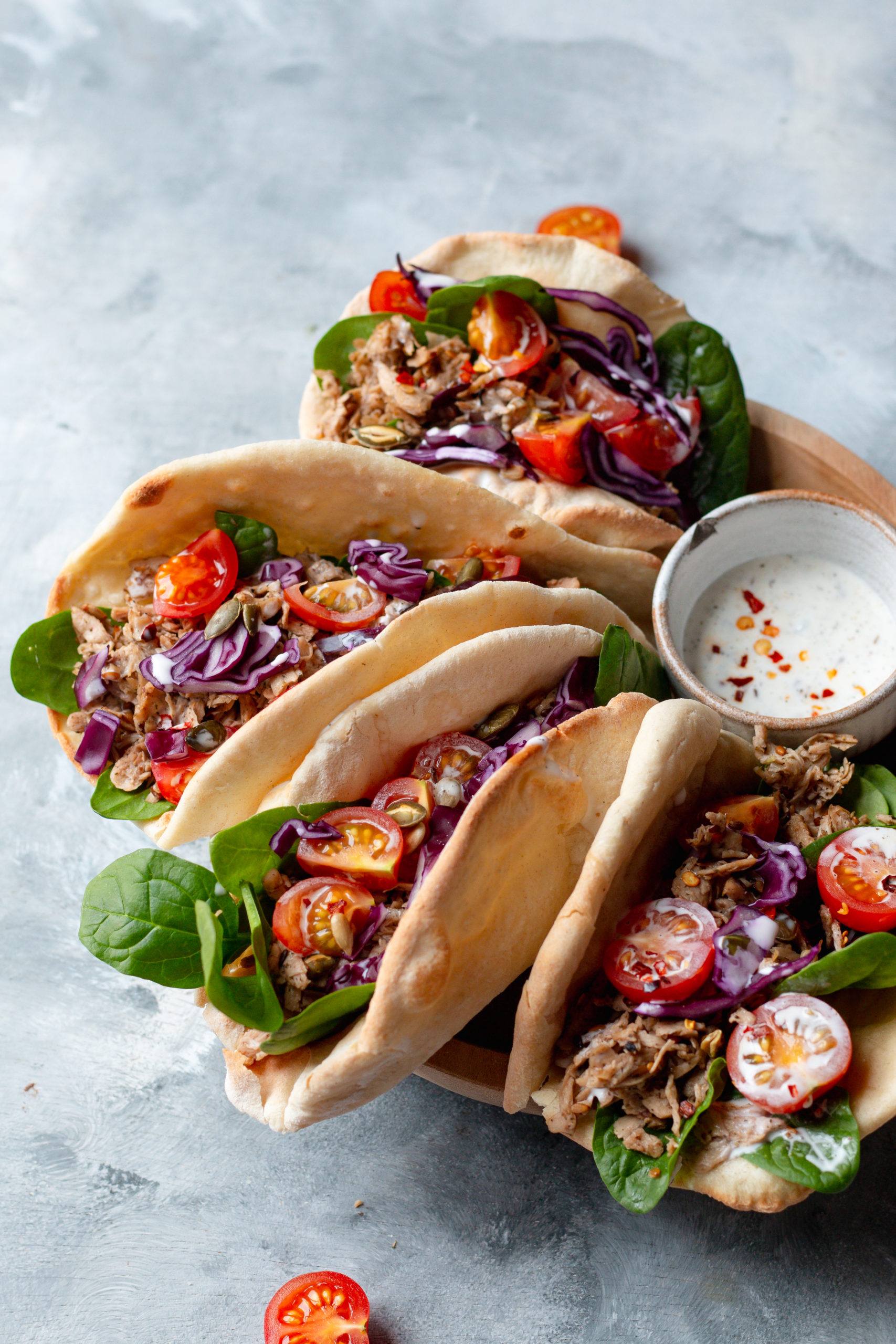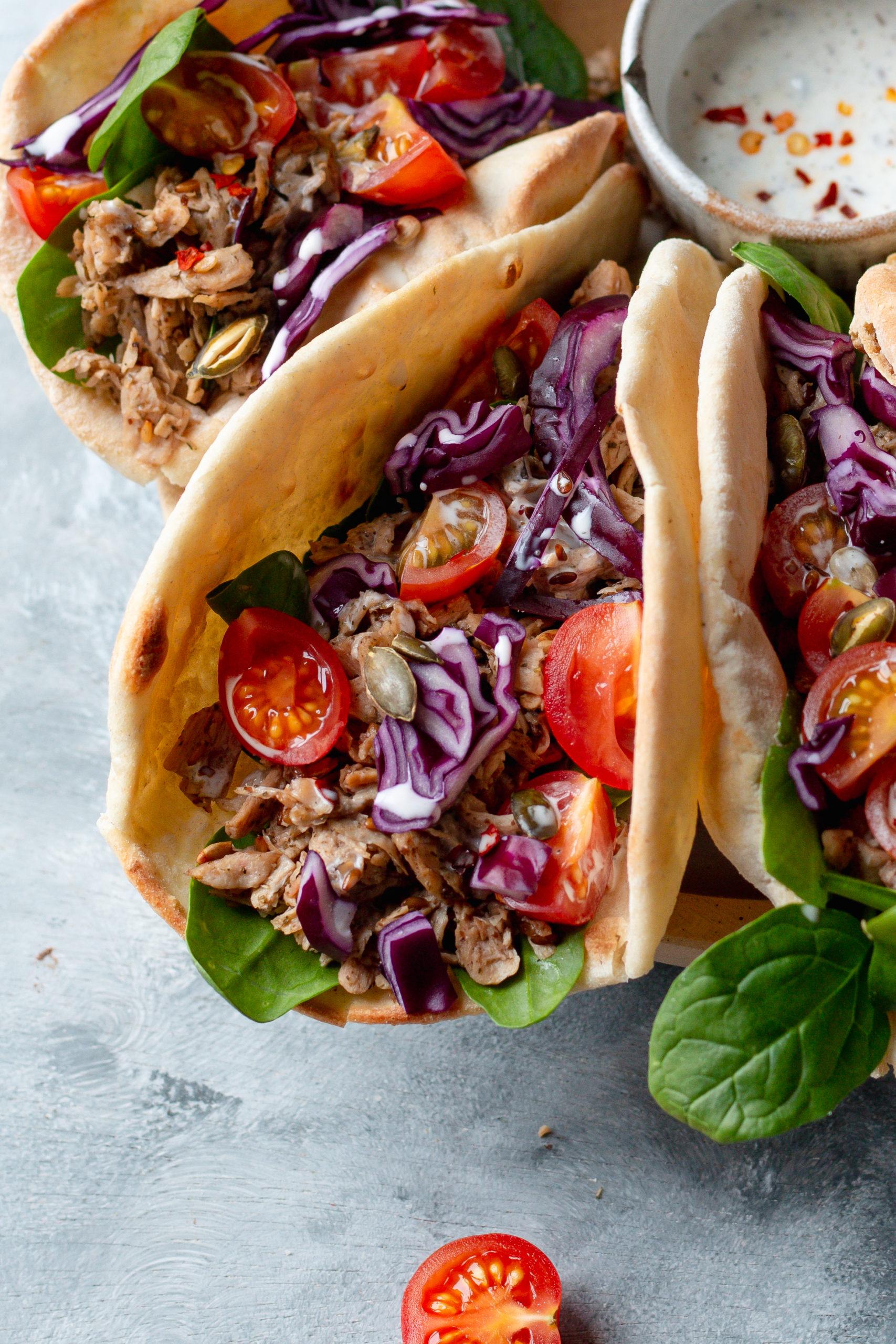 Ingredients:
1 pack of Linda McCartney 'pulled chicken'
1 heaped tbsp za'atar
1 tsp rapeseed oil
2 tbsp water
1/4 tsp salt
____
For the mayo:
2 tbsp vegan mayo
1/2 lemon squeezed
1/2 tsp za'atar
1 tsp water
For the filling:
100g seasonal tomatoes
1/2 small red cabbage
Large handful spinach
___
2 large handmade pittas per person:
250g plain flour
1 tbsp olive oil
150ml warm water
1 tsp fast yeast
pinch salt
___
Method:
Add the pulled chicken to a pan with the oil and fry for around 5-6 minutes, then add a splash of water.
Season with the za'atar and salt and continue frying for a further 3-4 minutes. Set aside.
Take the fresh pitas out of the oven then layer with the spinach, pulled chicken, thinly sliced cabbage and fresh tomatoes.
Garnish with the mayo dressing and enjoy!
For the mayo, simply mix the ingredients together.
method for pita
Miix the warm water and yeast, sit for five minutes
Then mix with the other ingredients
Knead together for 10 minutes, leave to rise in a warm place for 1 hour
Knock back the dough, divide into 8 equal balls,
Roll out each portion with a rolling pin until around 1cm thick then bake at 250ºC for 5-6 minutes