Making my own pesto was always something I thought of a task, especially when I could buy a range of options in jars cutting cost and time... however I have since come to realise this is all incorrect!
Nothing beats the taste or smell of fresh pesto whipped up in your kitchen. In terms of time and cost, it takes minutes to prepare and can be far cheaper when making in batches. 
I've popped together some of my absolute favourite and no-fuss recipes for you to try at home. Whether you're dipping your carrots, coating your veggies or twirling it in your tagliatelle, you need to give these a go. 
Method of cooking:
All these pestos can be eaten raw, slow roasted or added to your pasta dish in the last 5 minutes. It all depends how you like it.

Avocado & Pine Nut Pesto 
Ingredients:
1 Avocado (I used a gem avocado)
2 cloves garlic
1 cup basil
1/4 cup pine nuts
1/4 tsp black pepper
1/4, cup olive oil
Pinch of olive oil

Creamy Spinach Pesto
Ingredients:
1 cup baby spinach 
1 cup fresh basil 
1 clove garlic
1/4 cup cashew nuts (soaked or raw)
1/2 lemon squeezed 
1/4 cup olive oil
large pinch salt
1 tbsp nutritional yeast (optional)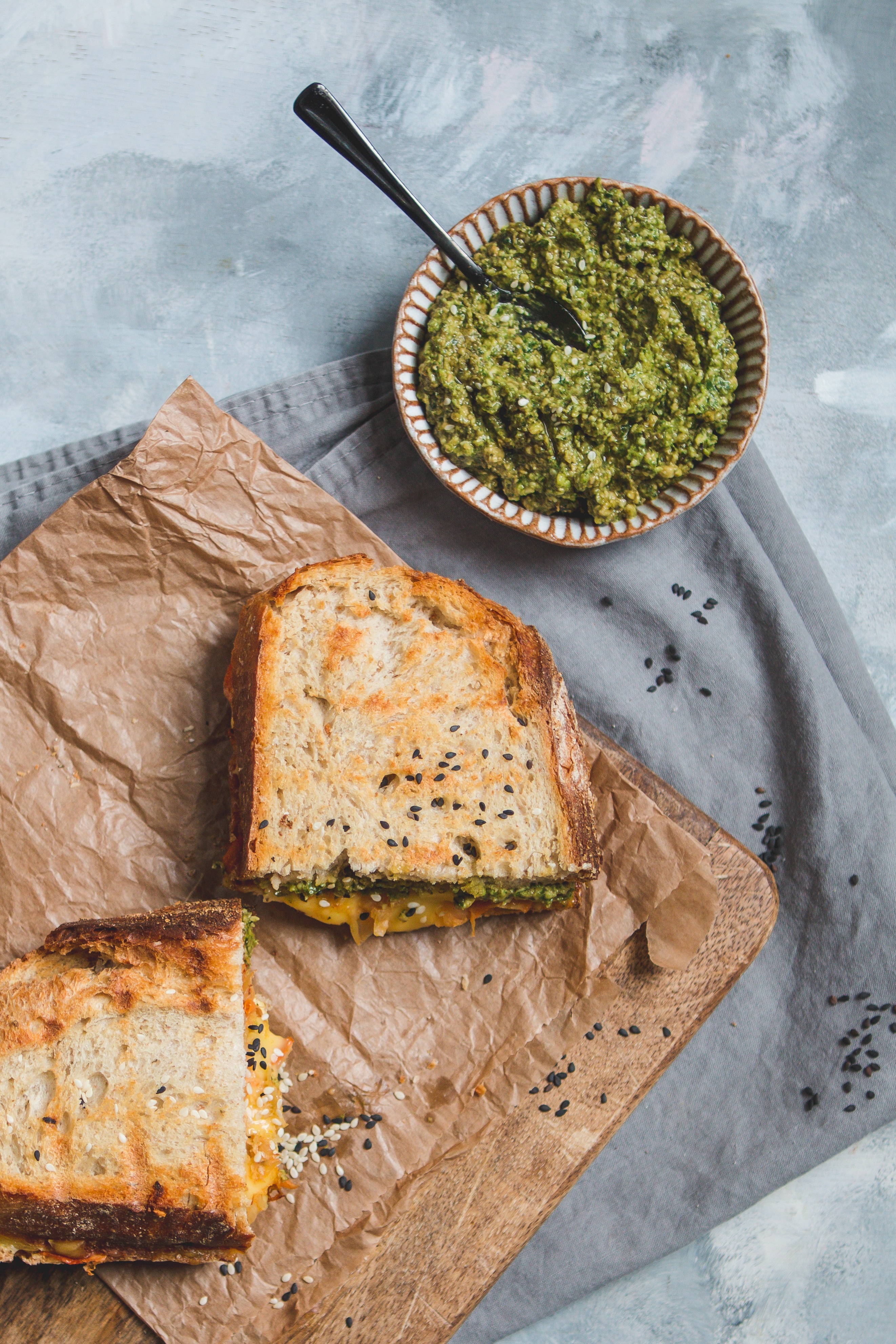 Classic Pine Nut
Ingredients:
1/4 cup pine nuts
1 cup fresh basil 
1/4 cup good quality olive oil
1/2 squeezed fresh lemon 
1 large clove smoked garlic
Large pinch salt
2 tbsp nutritional yeast 
---
As always, I love seeing your recreations on social media, so please be sure to tag me in any photos to take of your food! 
Maybe you have a favourite pesto recipe, or a top tip to share... let me know in the comments!