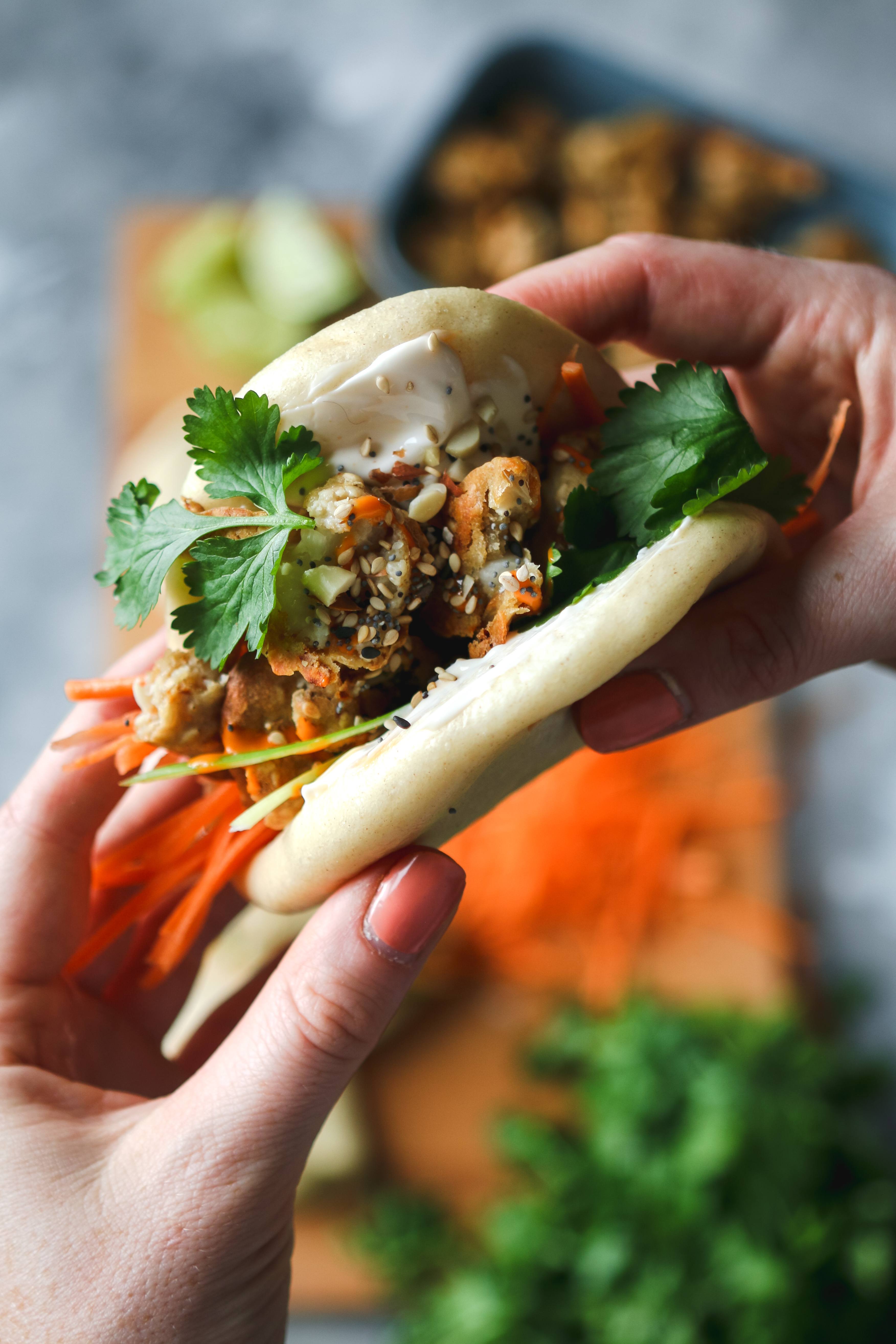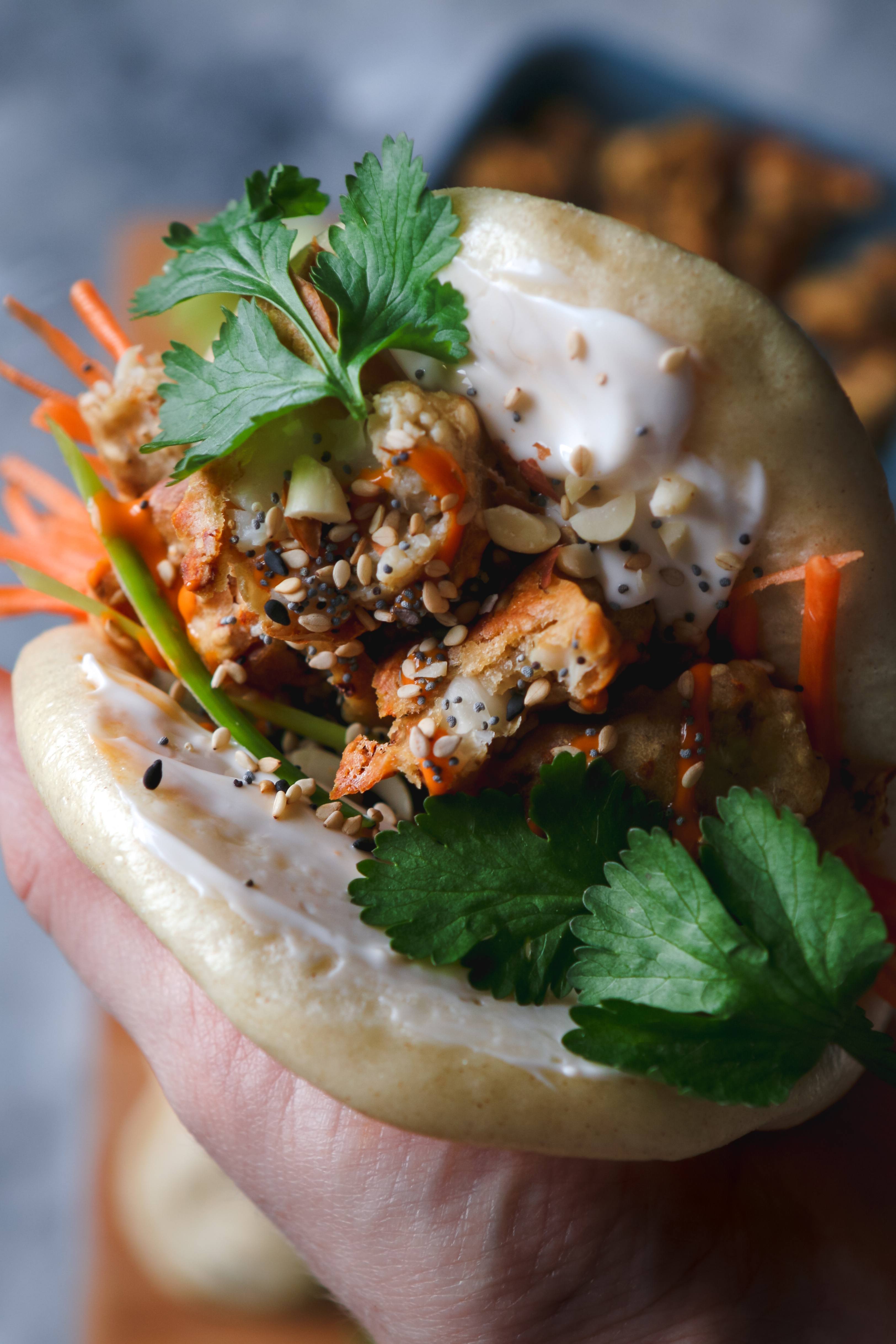 With De Dietrich
Home made bao buns are fluffy, delicious and perfect paired with a crunchy spicy filling, so today I'm sharing a recipe I've tried to make as simple as possible.
I'm working with De Dietrich on this recipe to show off the fancy steam oven settings that make steaming food incredibly easy. It's as easy as filling the little water drawer and letting the oven do the work. With a controlled temperature inside, there is no worry of loosing heat and ending up with flat and soggy food.
*note, the oven was gifted in partnership of recipe development*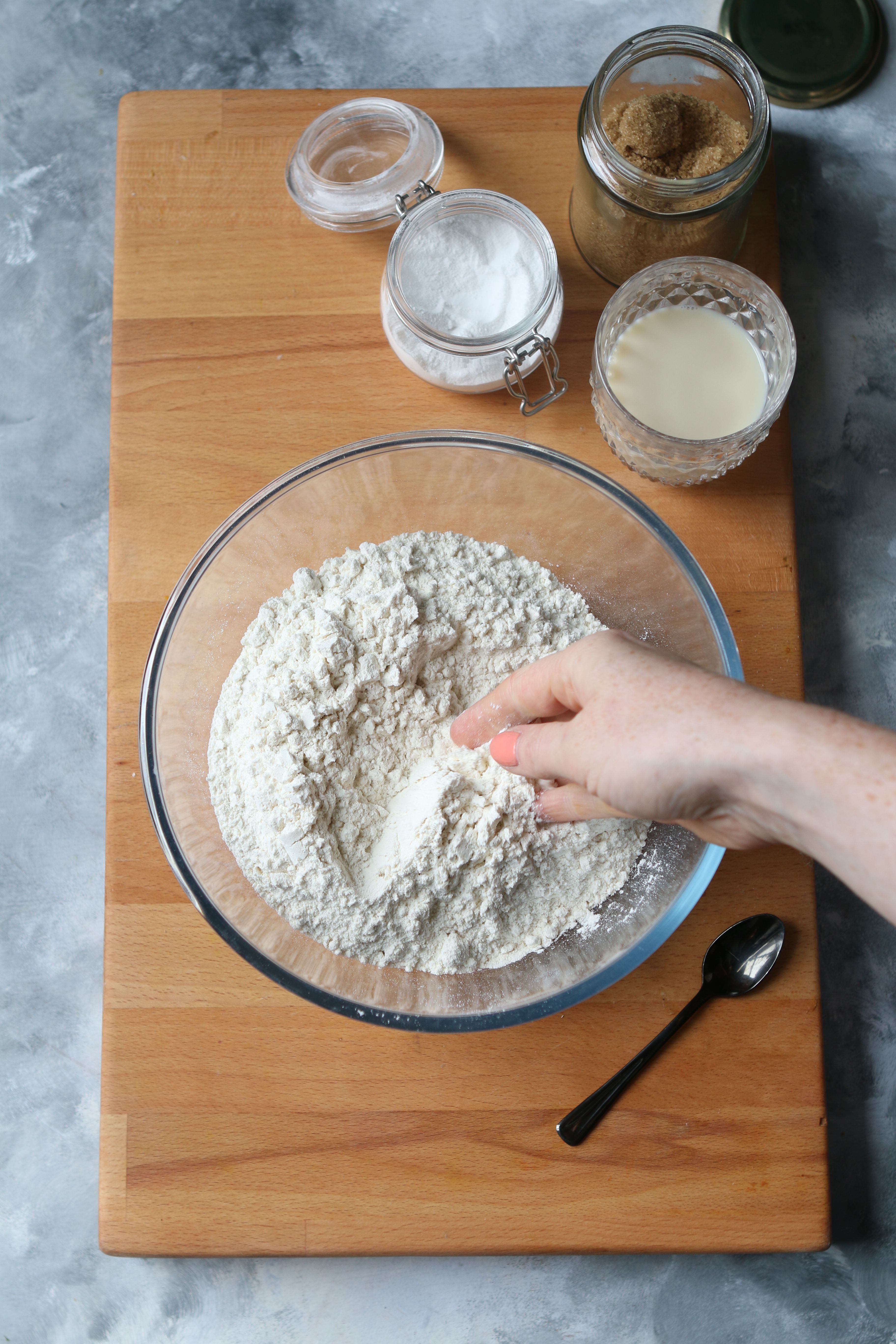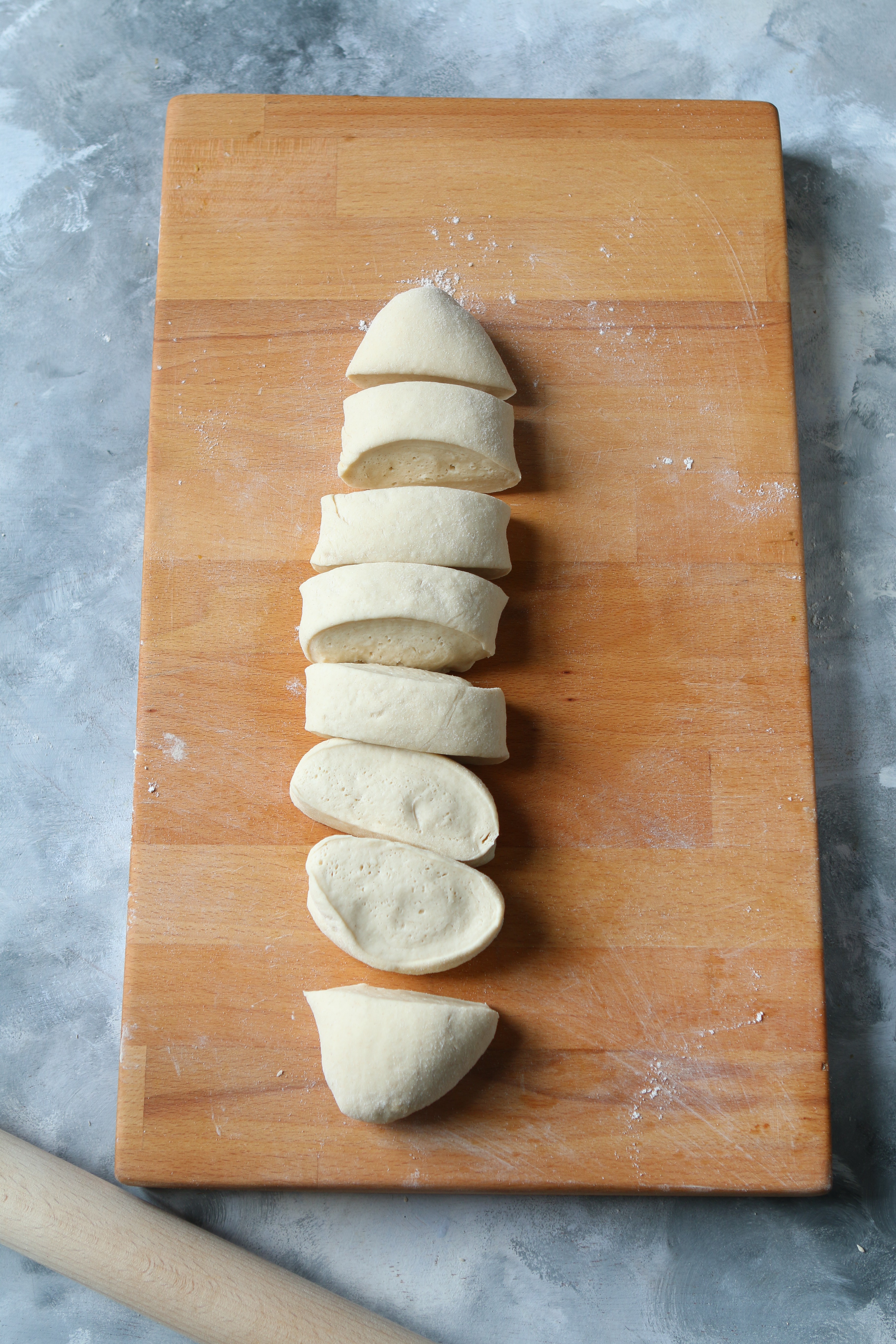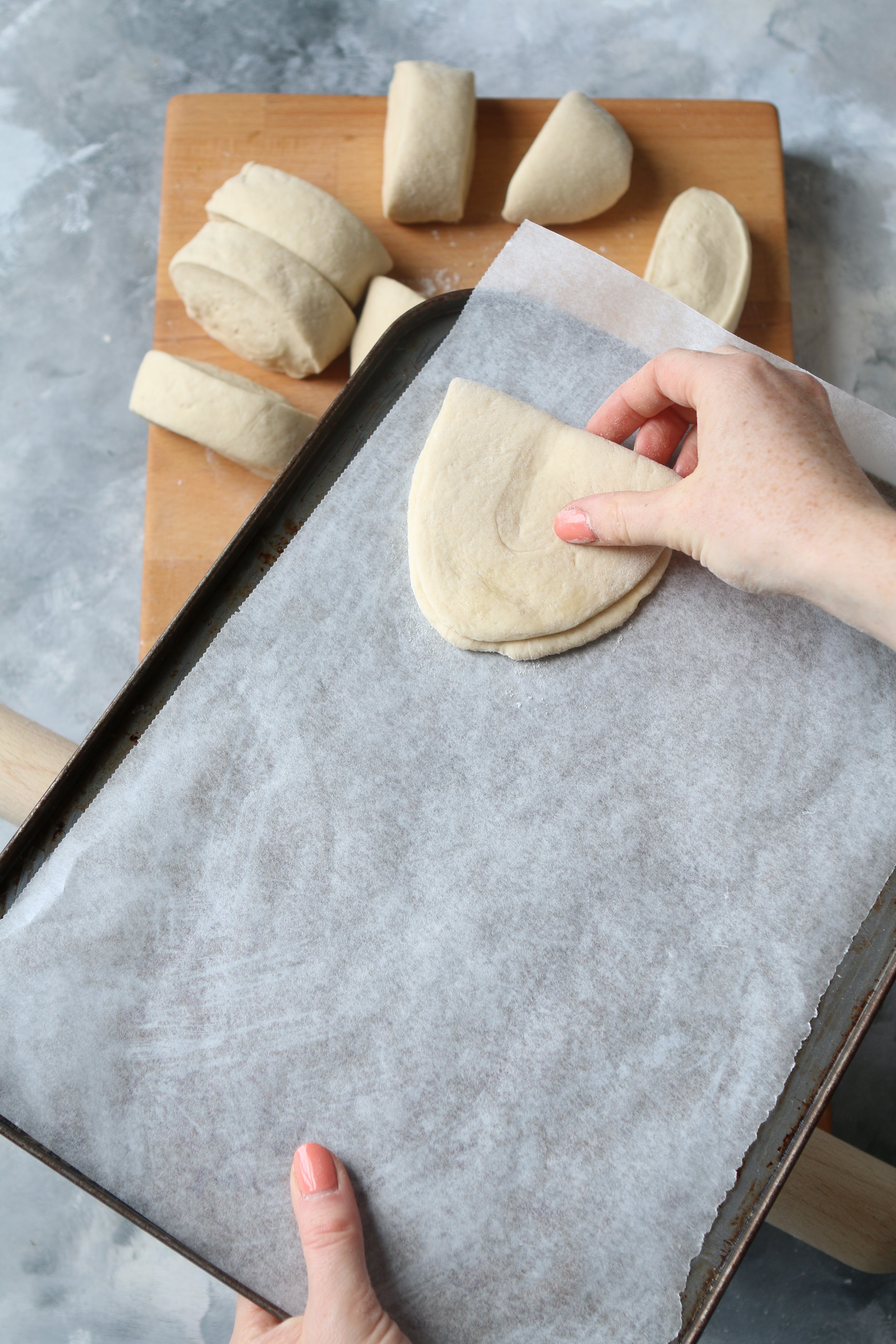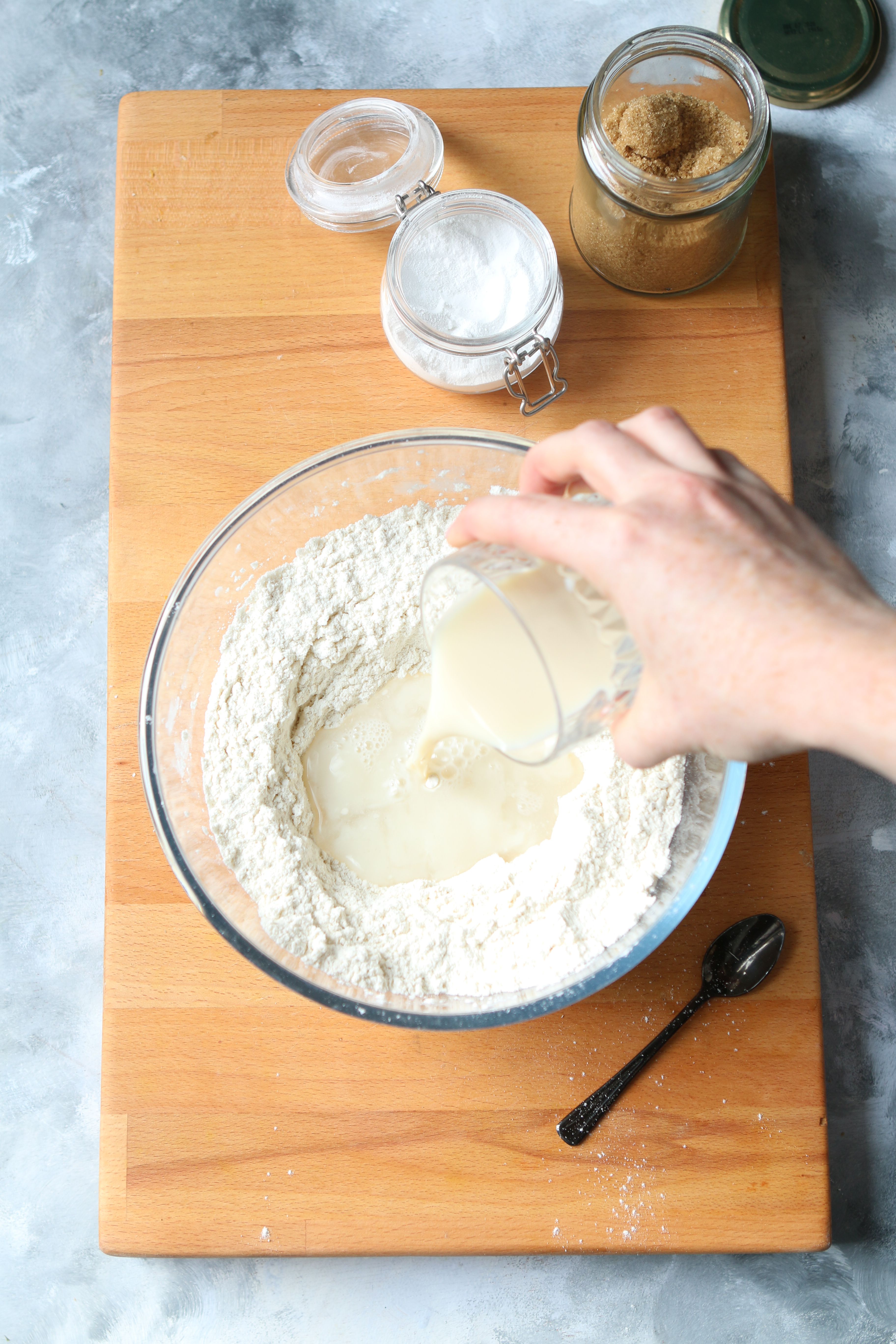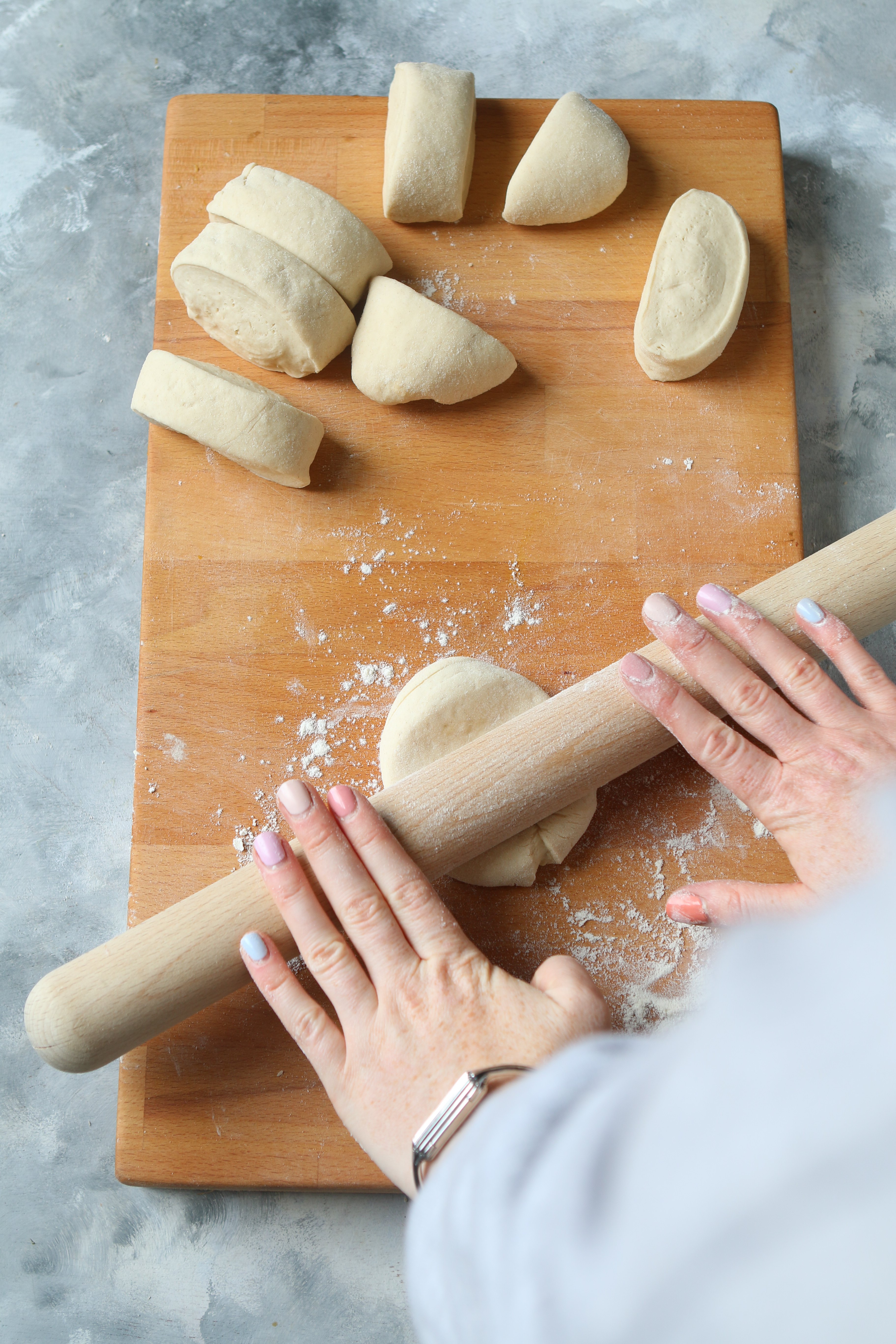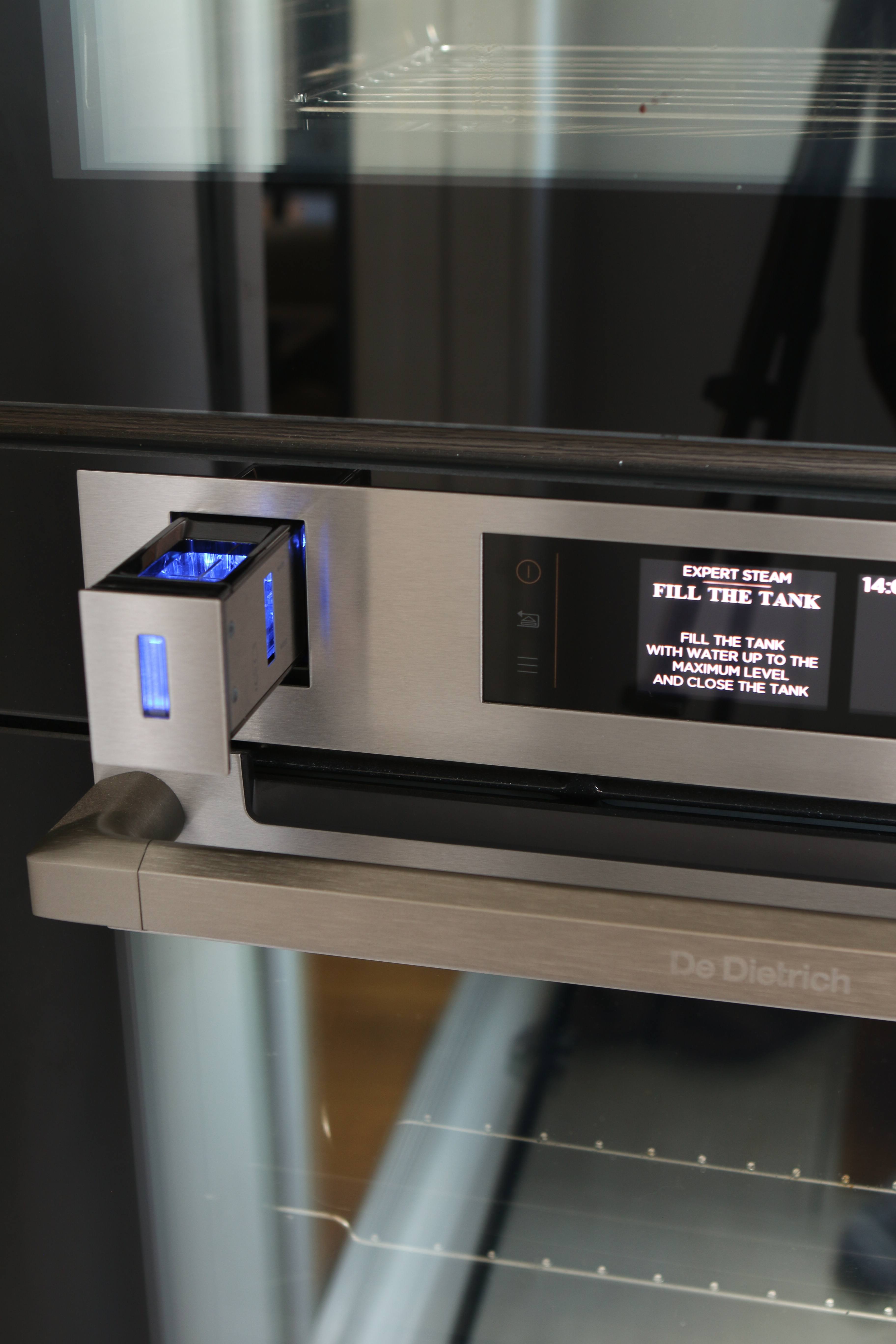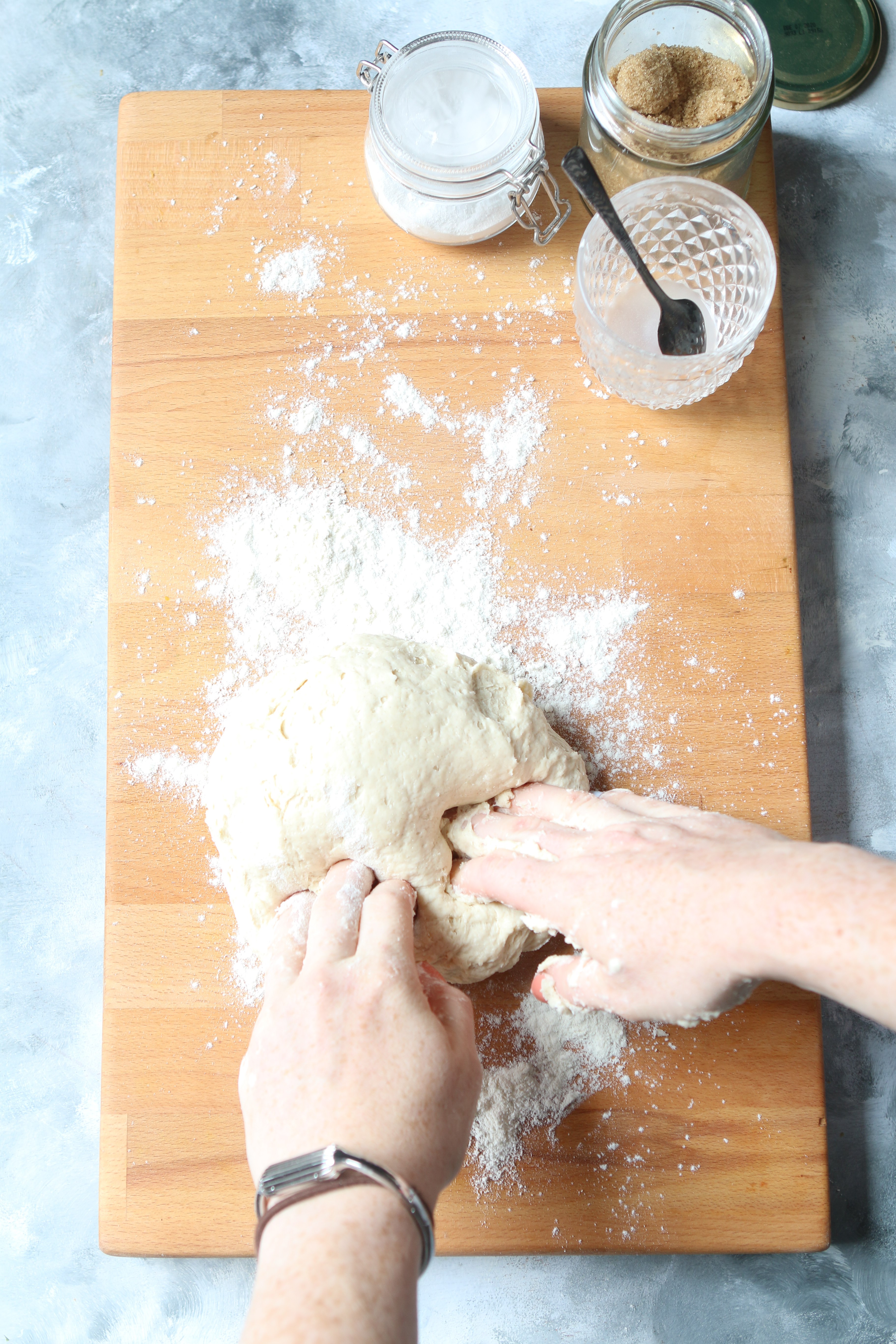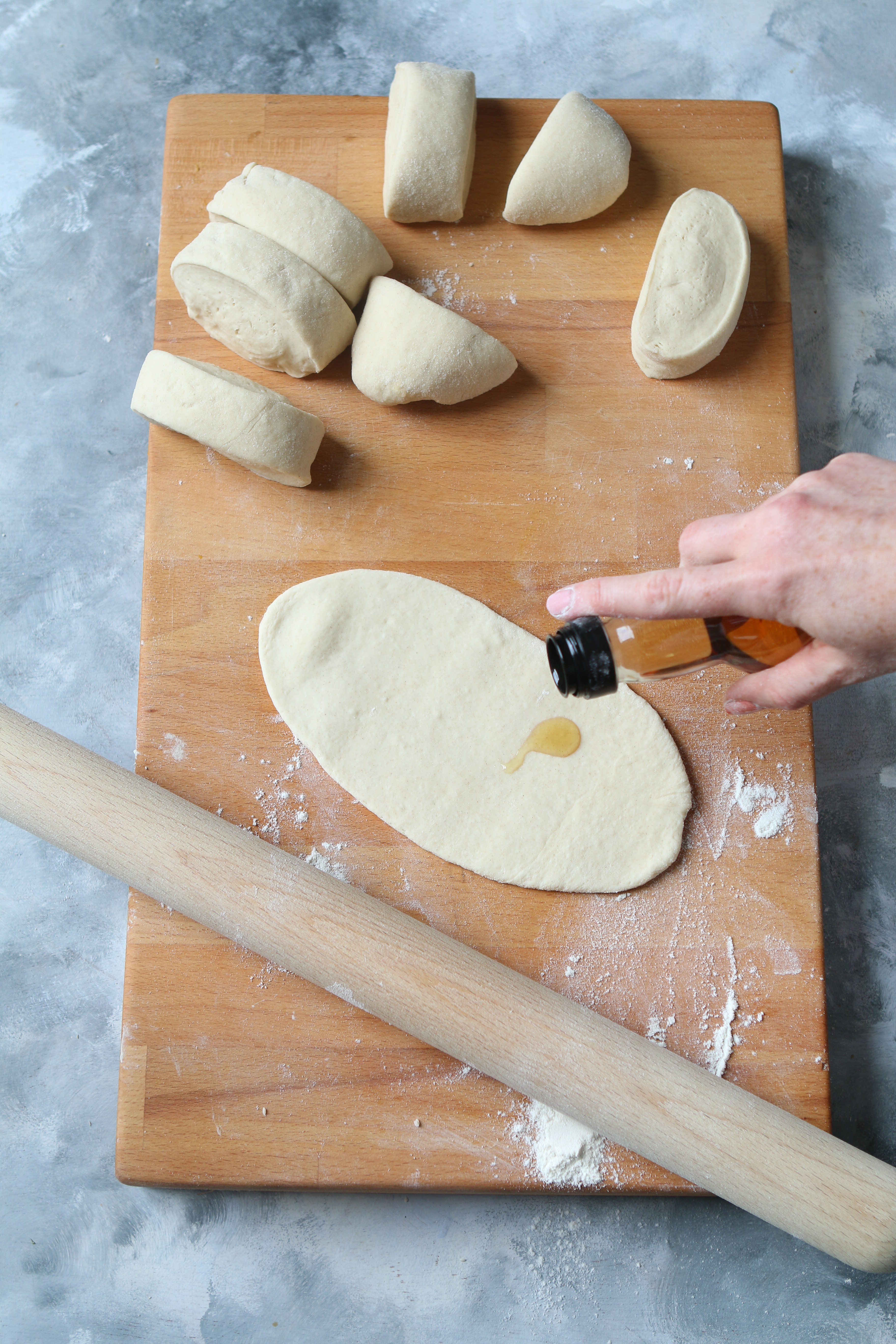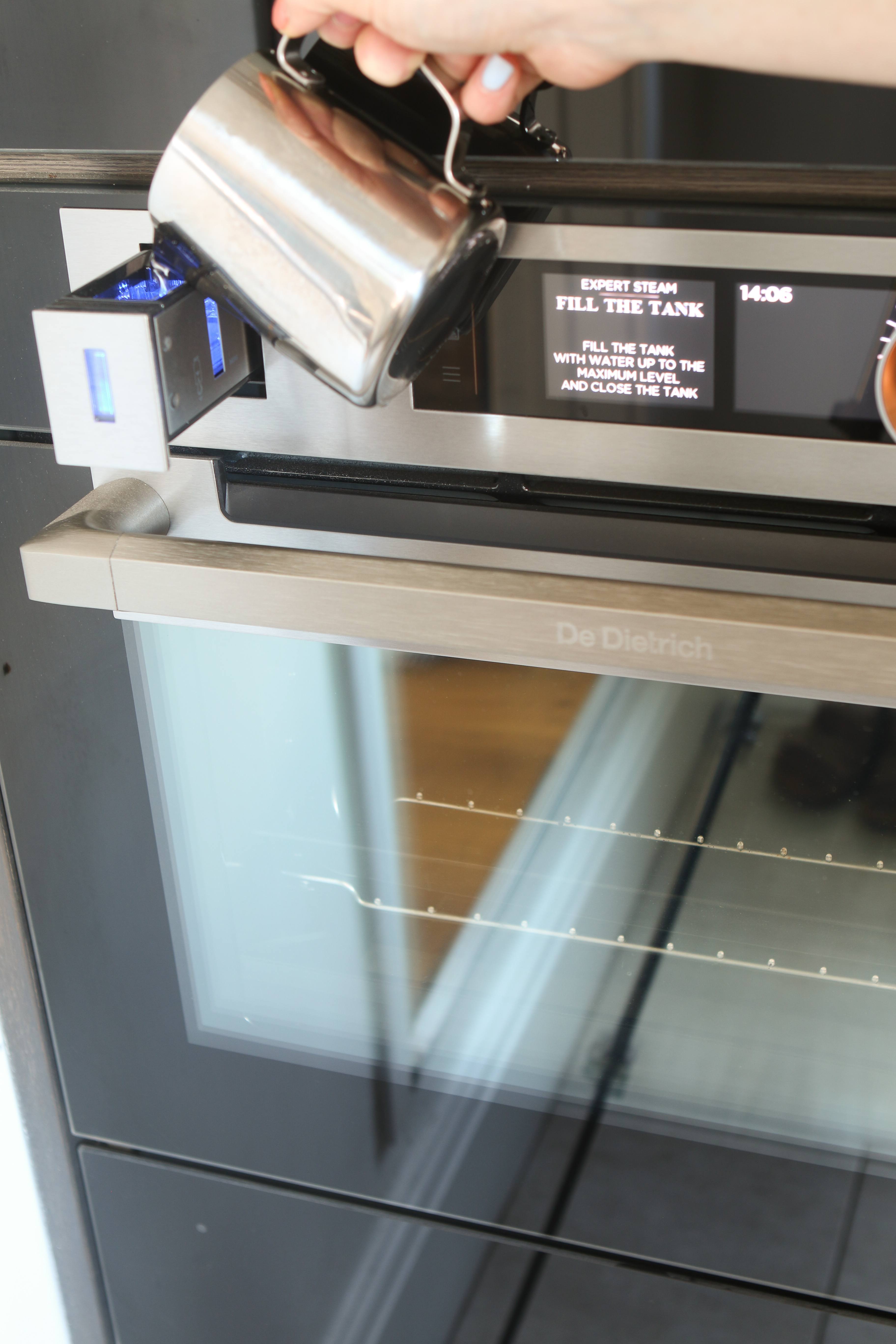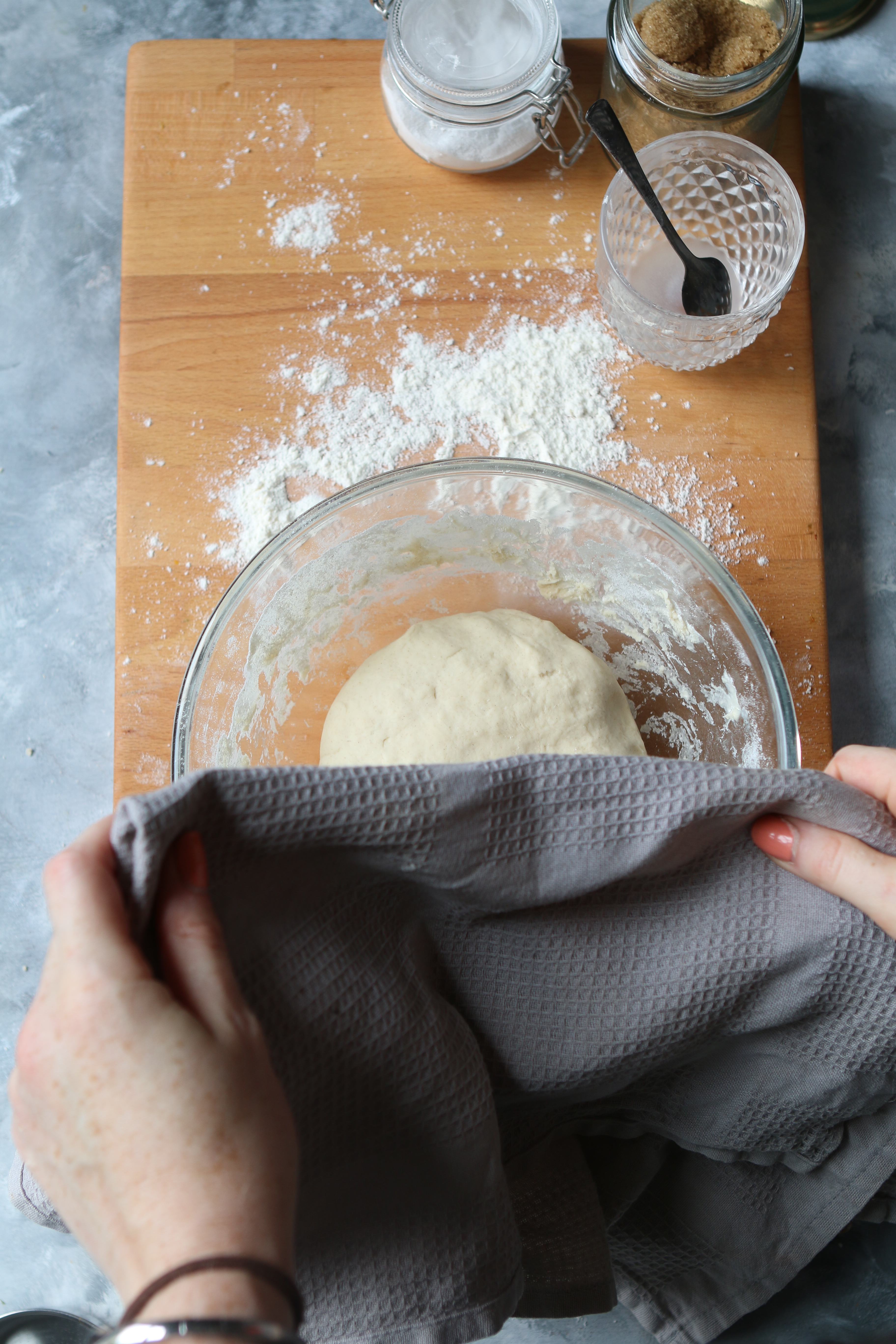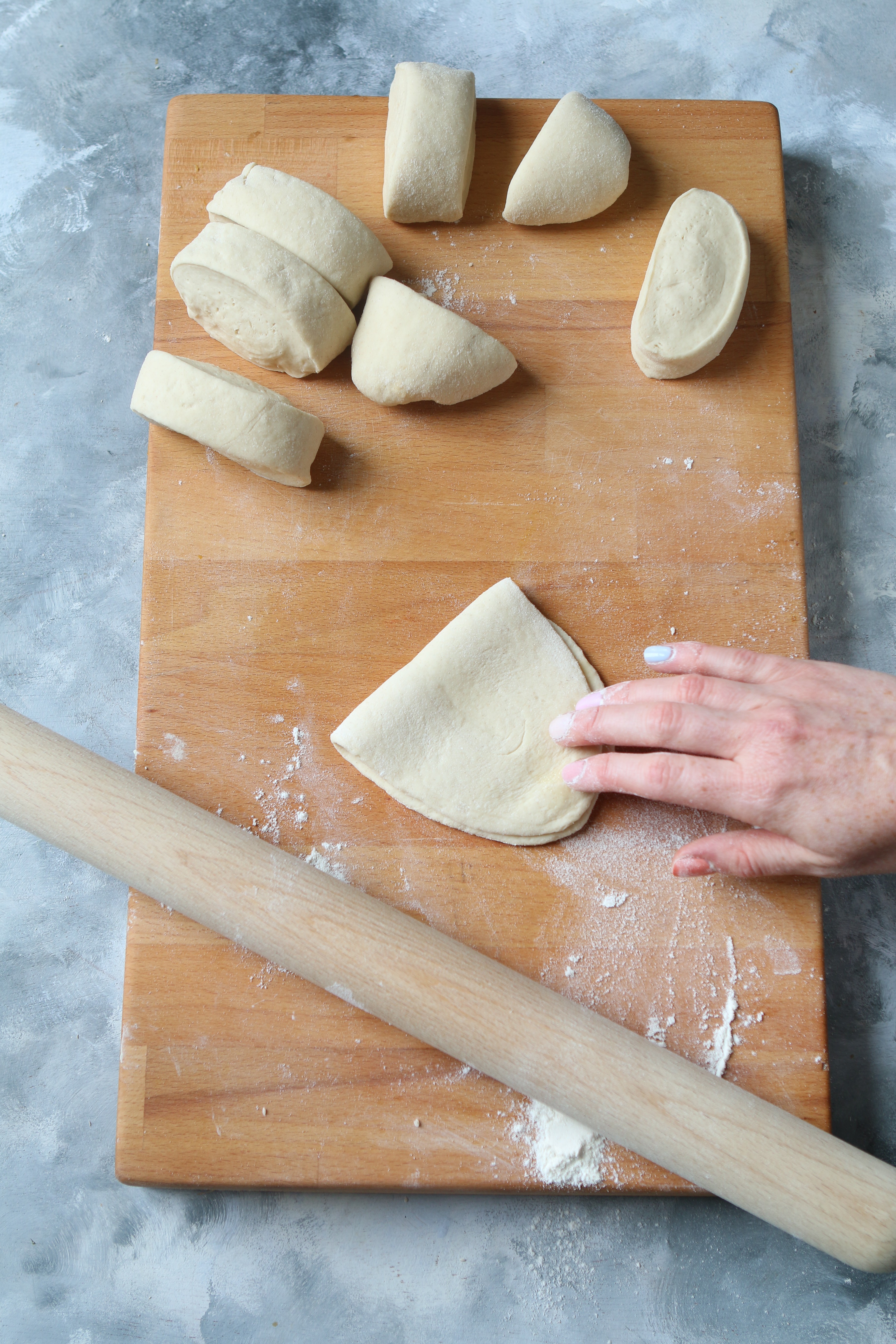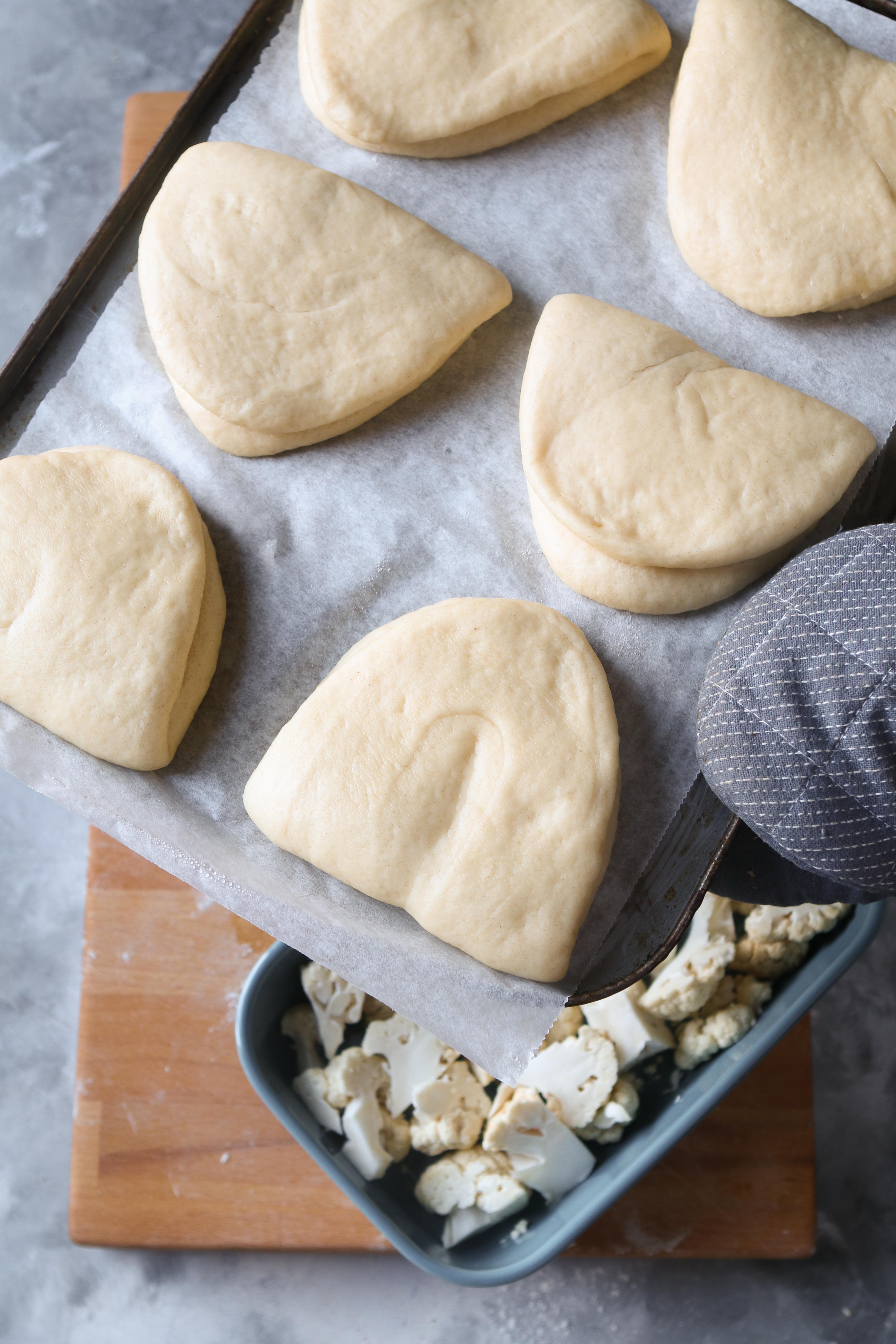 Ingredients
dry
3 cups plain flour 480g
1 ½ tbsp caster sugar 20g
½ tsp salt
1 tsp sachet fast yeast 
1 tsp baking powder
wet
1/2 cup oat milk room temperature
1/2 cup +1 tbsp water luke warm
cauliflower filling
1 head of cauliflower cut into small bite size florettes
½ cup plain flower
1/2 tsp garlic powder
¼ tsp salt
1 tsp good quality 5 spice mix
½ tsp chilli flakes
1 tsp sesame seeds
¼ cup oat milk
Method
for the bao
In a large mixing bowl, add all of the dry ingredients, and mix together
Add the luke warm water and luke warm oat milk (it's crucial the liquid is room temperature so it reacts with the yeast)
Mix together with your hands and bring together to form a dough, then knead for 8-10 minutes, a light bit of exercise for you
Once the texture of the dough is springy, pop it back in the bowl with a little oil to help remove it, cover with a tea towel and leave in a warm place for 1 hour
Once the dough has doubled in size (if it's cold you may need to leave it up to 2 hours) knock back the dough and roll into a fat sausage shape
Slice the roll into 8-10 equal portions then lightly flour the surface and a rolling pin
Make each of the pieces into a rough ball and roll into an oval shape, around 2cm thick, then add a drop of sesame oil and fold in half (the sesame oil helps it not stick)
Repeat until all of the dough is folded then pop on a baking tray, cover with a tea towel and leave for the final prove for a further 30 minutes
for the cauliflower
Preheat the oven to 180ºC
Mix all of the ingredients together in a mixing bowl, then add the cauliflower florettes and make sure each bite is completely covered
Place onto a baking tray and bake for 30-40 minutes until nice and crispy
steaming the bao
Using the steam setting on the oven, set it for 12 minutes - you will be prompted to fill the water draw until full to ensure enough to steam
Once ready, pop the bao in the oven and allow to steam for the full 12 minutes until beautiful and fluffy
After they're steamed, prep some crunchy veg to fill the bao then add the piping hot crispy cauliflower wings
Top with sriracha, chopped nuts and sesame seeds and enjoy!