Garlic and Leek Twist Bread Recipe
A savoury take on a light babka bread recipe, but using garlic and leek as the delicious filling. The idea is the bread is served like a pull apart bread served with soups, stews or for dipping in hummus. The twist method is really simple to recreate which I've shared on another twist bread recipe here.
---
Ingredients Breakdown
Leek- When leeks are in season, this recipe is perfect. You can swap them out for a thick pesto instead. If you dice the leeks into small chunks it makes it easier to fold into the bread. You can give the leeks a steam to release a little flavour before adding to the twist bread, or simply add them raw.
Butter- I refer to vegan butter as butter out of habit but you can use any dairy free spread or margarine whether it's coconut based, soy based or oil based.
Sugar- If you're sugar free, even just adding a little pinch will just help feed the yeast when activating. I've written caster sugar but you can use golden caster, cane sugar or even muscovado.
Garlic Powder- Using a garlic powder helps prevent the flavour from 'burnt' so by using fresh garlic it can sometimes catch and slightly burn. If you prefer to use fresh garlic or don't have garlic powder, simply mince 1 garlic clove instead.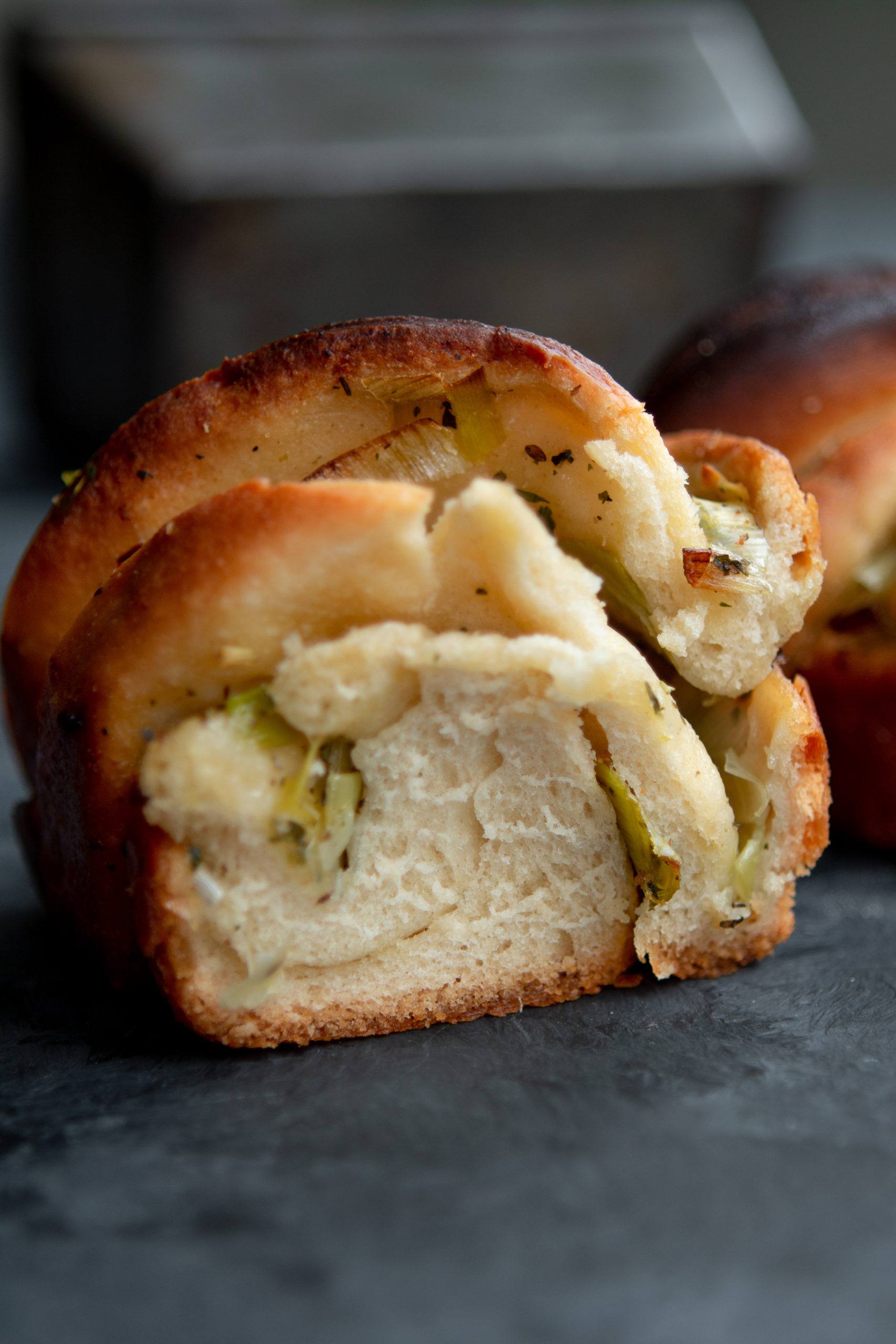 ---
Tips for the bread
Kneading- Careful not to over knead the dough, it should only take around 5-7 minutes. It should have a bit of an elastic feel, so if you stretch the dough out it will slowly ping back. If you prod a finger onto the dough it should create a dint but then spring back.
Rolling out- You want to roll out the dough to around 1cm thick to create a beautiful base to create multiple layers to the twist.
Yeast- By letting the yeast react with the warm water and sugar first it allows it to activate and wake it up. This step can be skipped if you're in a rush however it does work a little better if following this step at the beginning.
---

---
Featured in Vegan Food & Living Magazine for British Leek Growers Association.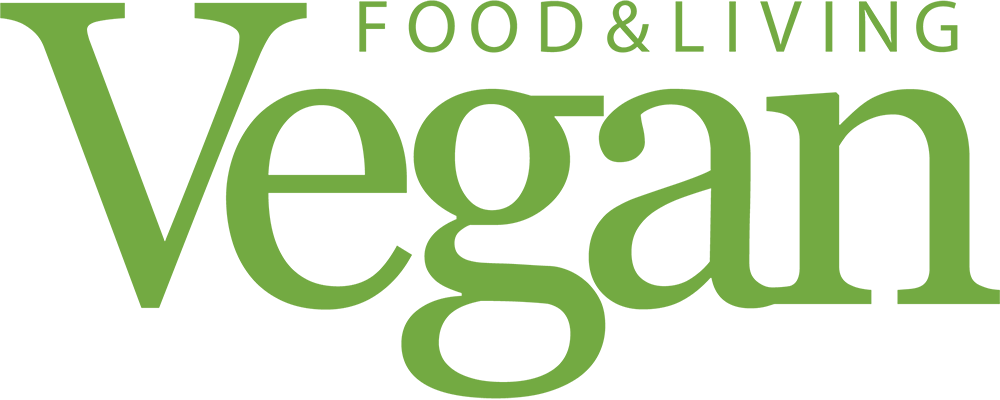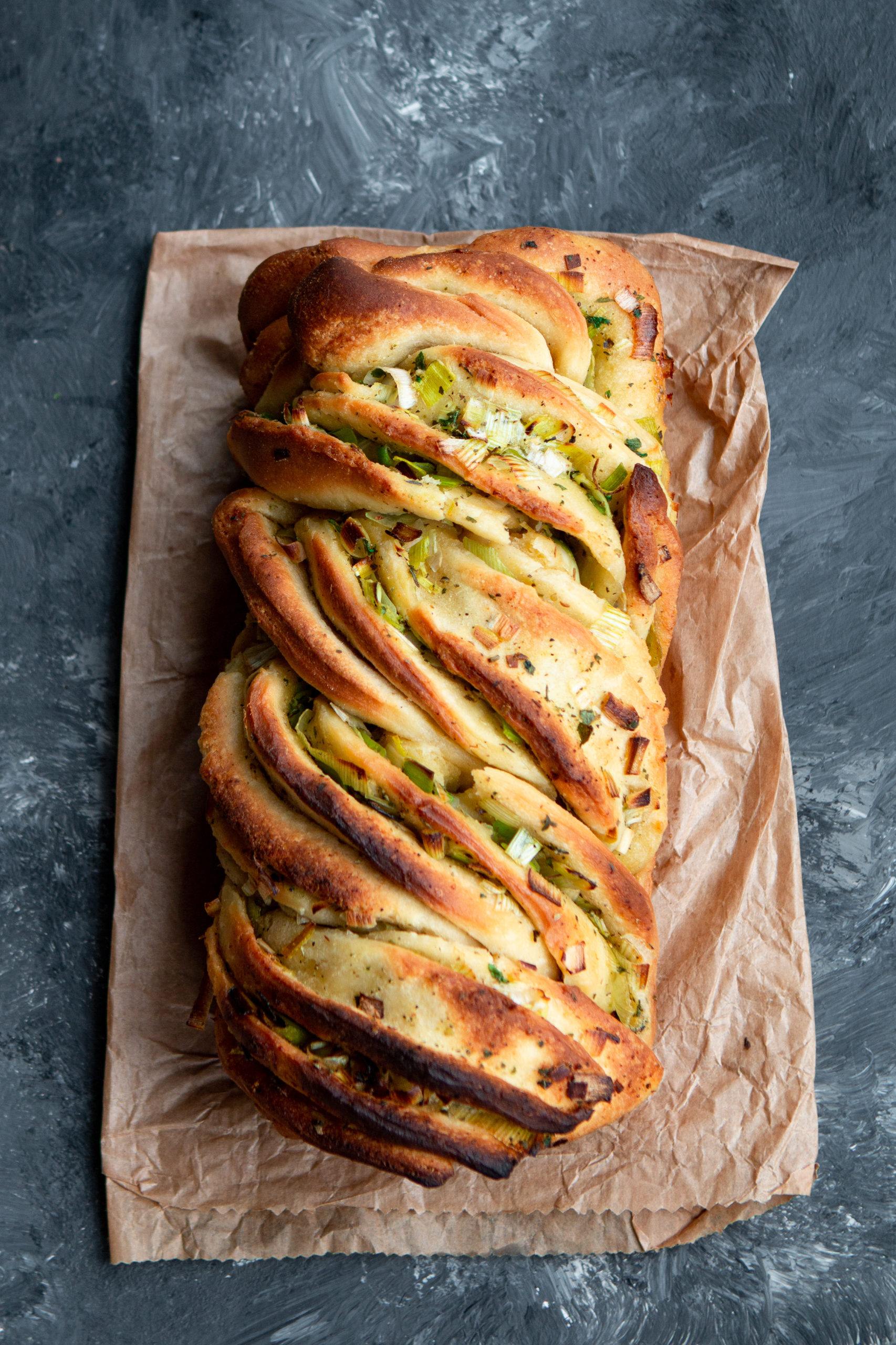 Garlic & Leek Twist Bread
Delicious fluffy and light babka twist savoury bread with a leek and garlic butter filling. All vegan friendly, perfect to serve with soups, stews or to dip in hummus.
Ingredients
For the dough:
400

g

cups plain flour

around 2 cups

7

g

Fast action yeast

1 sachet

1

tbsp

caster sugar

to feed the yeast

1

tsp

salt

210

ml

room temperature oat milk

¾ cup

60

ml

olive oil

2 tbsp
For the filling:
100

g

vegan margarine

¼ cp

1

medium leek

around 150-200g

1

tsp

garlic powder

1

tsp

dried parsley

1/4

tsp

salt
Instructions
Add the luke warm milk, sugar and yeast into a bowl and leave for around 5 minutes to froth

Add the flour, and salt to a large mixing bowl, then once the milk and yeast have reacted, pour those into the mixing bowl with the olive oil and bring together with a spoon or your hands

Move to a floured work surface and knead by hand for 5-7 minutes until, you can also add the dough to a machine and knead for the same amount of time

Clean out the mixing bowl, then add a few drops of olive oil, place the kneaded dough within the bowl, cover and leave in a warm place for around 1 ½ hours

Prepare the filling by finely chopping the leek then beating into the margarine, add the salt, pepper, parsley and garlic powder and mix until combined then leave aside

After the dough has risen, knock it back and roll onto a floured surface. Using a rolling pin, roll it out into a rectangle shape, around 2-3cm thick

Spread the butter and leek filling onto the surface of the rolled out dough leaving just a thin border

Roll the dough lengthways, to make a long sausage shape, then using a sharp knife carefully slice down the middle (also lengthways) to it should leave you with two long strands

Overlap the two strands, keeping the exposed filling facing towards you (this will help the butter ooze out and bake) then place in a large loaf tin, cover with a tea towel and leave to rise for a further 30 minutes

Preheat the oven to 190º then place the risen dough in for 25 minutes, then cover with baking foil and bake for a further 20-25 minutes

Allow to cool and enjoy!
---
If you liked this recipe why not try this biscoff babka bread.