---
About Gannets
To celebrate the new Gannets cafe in Middlebeck, we've created a new vegan friendly option on the menu. Opting for a delicious comfort food, our first recipe is a hearty bowl of mac and cheese. Trying to cut down on food waste, chef Bryn has created a delicious roasted breadcrumb using the surplus of bread from the day before.
For those of you who have wondered around the historic town Newark you'll have seen Gannets original cafe - you can't miss those colourful chairs outside - and due to the success have opened their second location in the newly built estate in Middlebeck. In a gorgeous wooden clad building, flooded with natural light and a cosy interior it's a lovely place to have a coffee with a friend or go to catch up on emails (preferably with a slice of cake).
---
The Recipe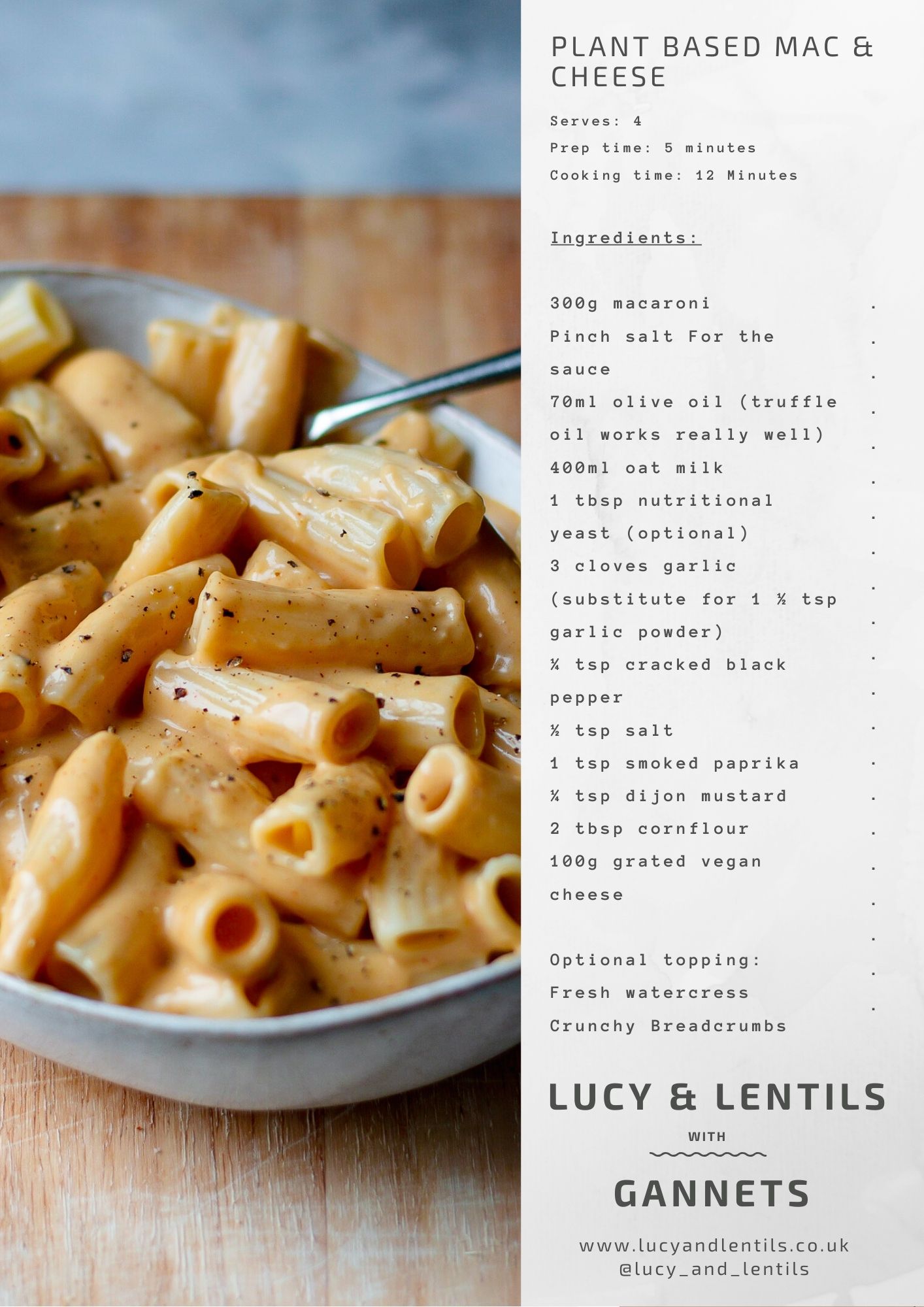 After visiting the new Gannets cafe in December from the minute I stepped inside I was greeted by the lovely team. Whether you're in there for a quick coffee or a slow lunch with friends it has a spot for everyone. The breakfast choices are definitely the most popular as I could see everyone opting for just that (even after 1pm).
When the team asked if I would like to work with them to create a vegan option for the menu I was excited to get started. Due to the cold month of February I wanted to focus on a comforting bowl full that you could warm up with on your lunch break. Deciding to go with Mac & Cheese, it's a twist on the classic veggie dish (made with vegan friendly ingredients instead).
I've shared the recipe if you fancied giving this a go at home, or if you have any suggestions for a new choice, please just ask! I'd love to hear your thoughts and what kind of food you like to eat.
So where can you find the new cafe?
Gannets Middlebeck,
Bowbridge Lane,
Middlebeck,
Newark-on-Trent,
NG24 3XPV