4 Ingredient Breakfast Bars
These breakfast bars are so easy to whip up in a big batch, then pop in the fridge for those moments when you need a pick-me-up.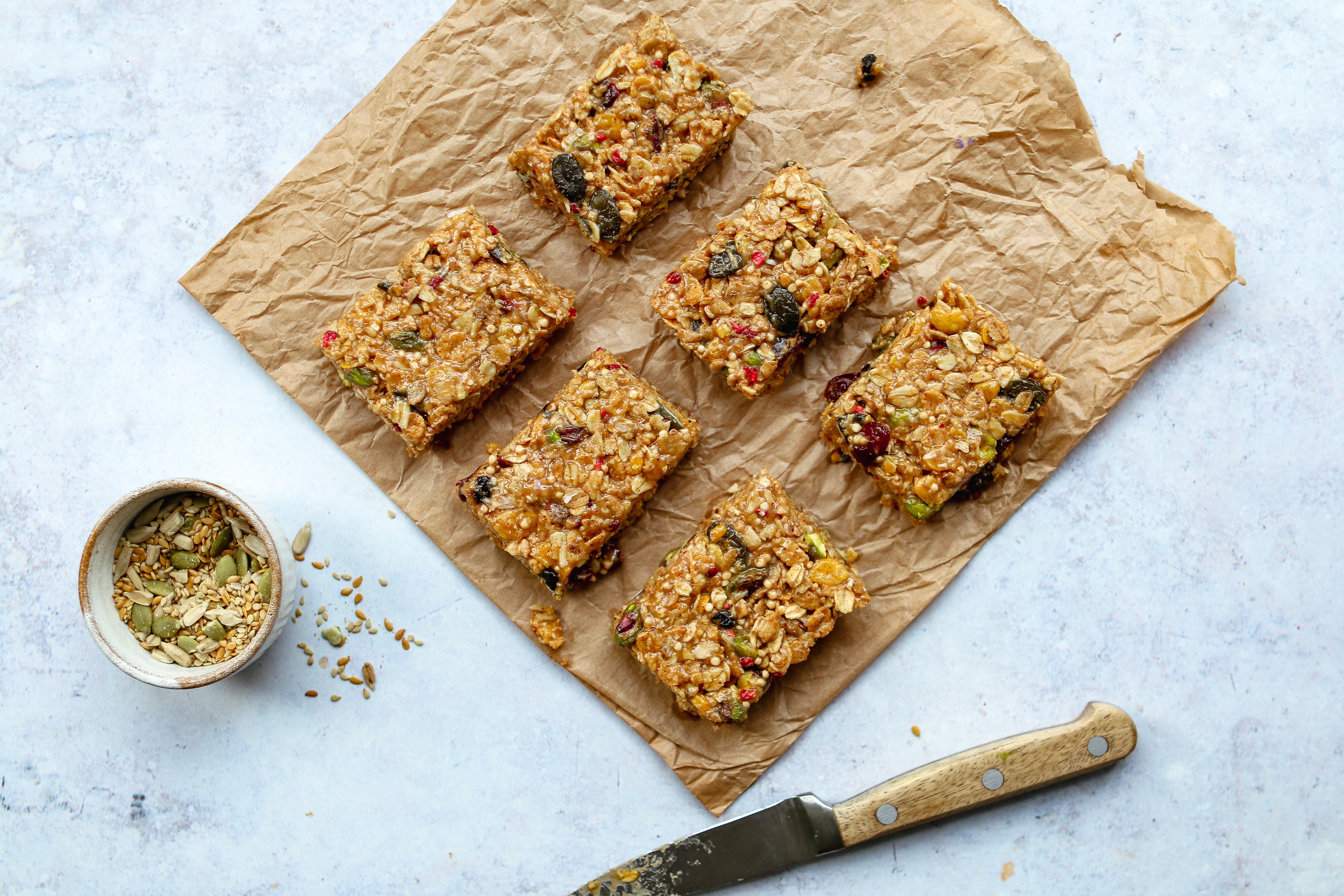 You can get as creative as you like with these bars depending on what you have in your cupboards.
Sometimes I like to add:
-1/4 cup nuts
-if you don't have the musli mix, use a mix of jumbo and super fast oats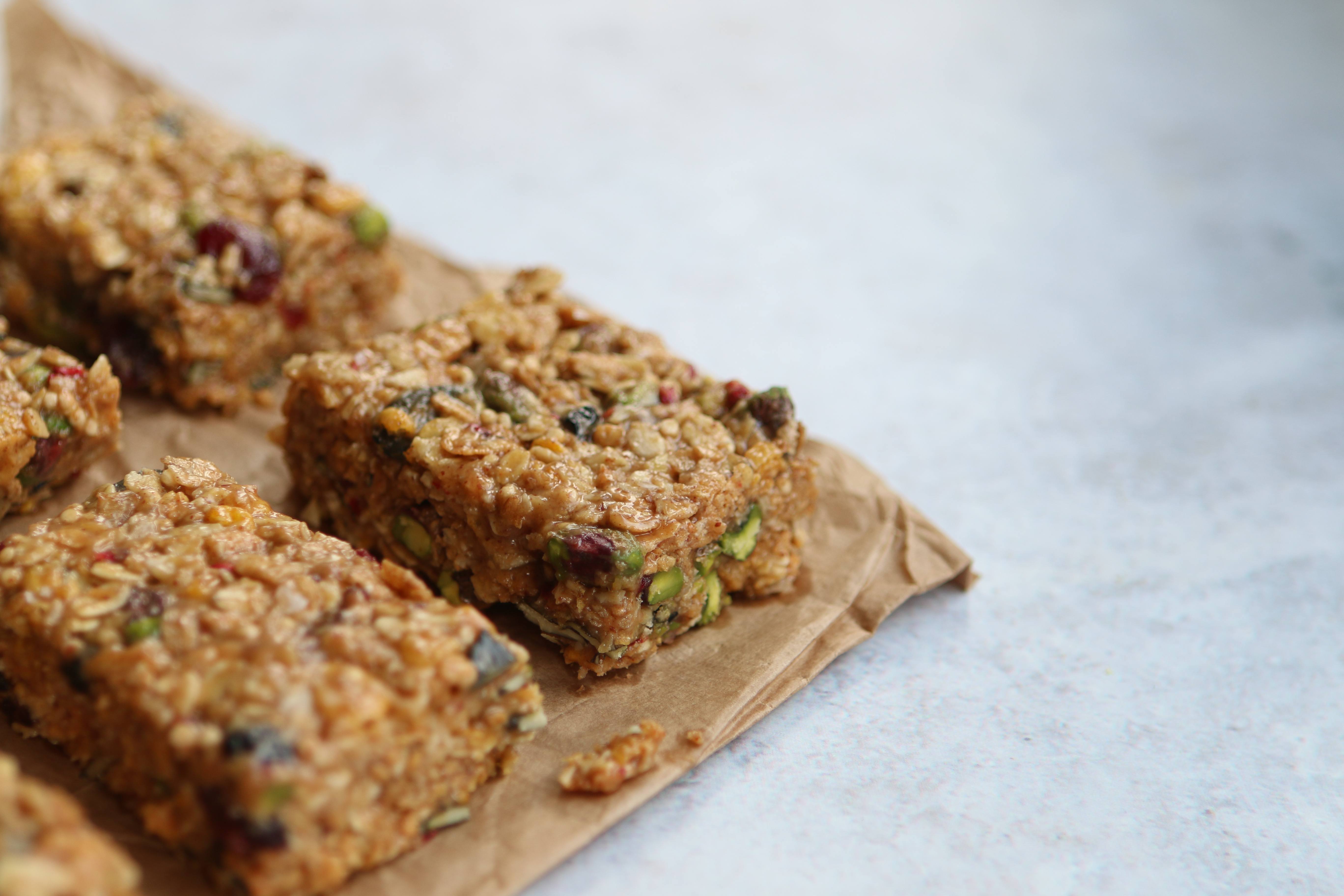 You can store these bars in the fridge for those mid morning cravings or 3pm pick-me-ups.
These are freezable also, and will just need taking out 30 minutes before eating to soften slightly. These are a great lunch box idea as they are relatively cheap to make, super simple and packed with slow releasing energy.
Ingredients
3 cups IKEA Musli
3/4 cup coconut blossom (or honey if you're not vegan)
1/2 cup peanut butter
1/2 tsp sea salt
Optional
1/4 cup pistachios
Method:
Simply mix all of the ingredients together in a large mixing bowl until a sticky texture has formed
Pour the ingredients into a baking tin (lined with grease proof paper) and flatten down with a spatula to make it compact
Pop the bars into the fridge to firm slightly, then take out to cut into bite size pieces
You can store these bites in the fridge, or even the freezer