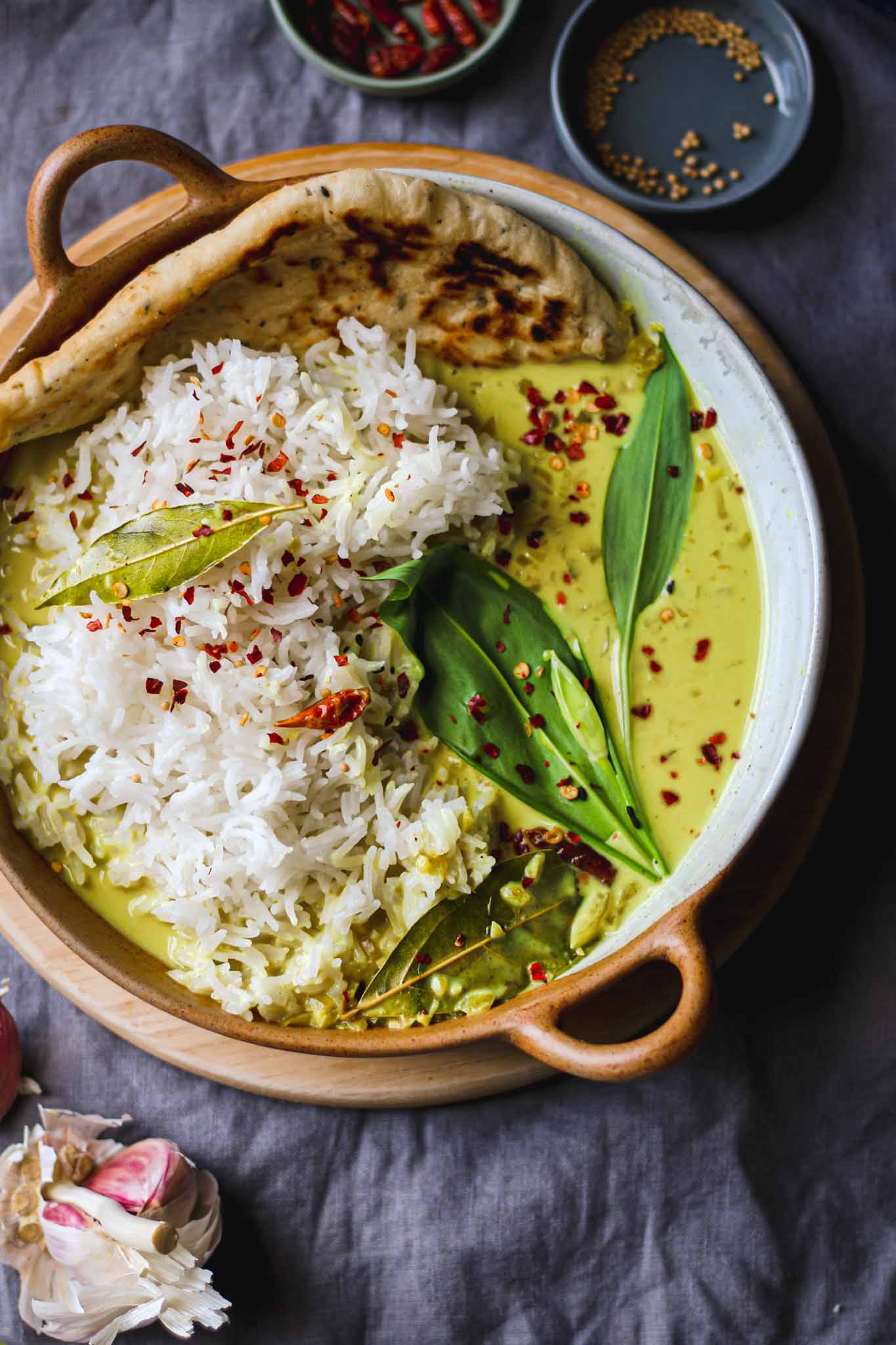 Kerala Creamy Korma Recipe
This recipe is heavily inspired by Chef Cyrus Todiwala who I had the pleasure of meeting on a campaign with Tilda Rice. Learning about the different states within India, the origins of ingredients and recipes, I was inspired to pull together this version of his Kerala Curry. This recipe is for the sauce but can be adapted to add lots of delicious veggies and pulses!
Heat a deep pan with a glug of olive oil / coconut oil, then add the finely chopped onion, chilli and ginger & fry for 6-7 minutes

Add the finely chopped garlic cloves and fry for a further 1-2 minutes until cooked before adding the tinned coconut milk, birdseye chillies, bay leaves and spices

Mix the plant based milk with the lemon juice and leave to curdle before adding to the pan and allow to sit on a low heat for around 10 minutes

Meanwhile in a pot add 150g basmati with 300ml water, large pinch of salt and allow to simmer with the lid on for around 10-15 minutes (it should absorb the water and be perfectly cooked and fluffy)

Taste test the curry adding a little more salt & pepper if needed then serve up, I garnished mine with some wild garlic, but this could be replaced with fresh coriander!