Where to visit in Scotland
If you only have a few days and are wondering what to do in Edinburgh then read this post! Packed with culture and food, these top five things will keep you entertained whilst visiting!
Where is the place to stay?
We were located in the Grassmarket which is the old town of Edinburgh with the castle at the top of the hill as the picturesque backdrop. There are so many quirky places to visit within the Grassmarket and some fantastic pubs. Sure there are the famous pubs like "The Last Drop" (where condemned men had their last pint before being sent to the gallows) but I found that there were lots of other authentic and unique places that are worth celebrating just as much! So if you want to see some of the coolest places to visit keep reading!
Our stay at the Wee Bunk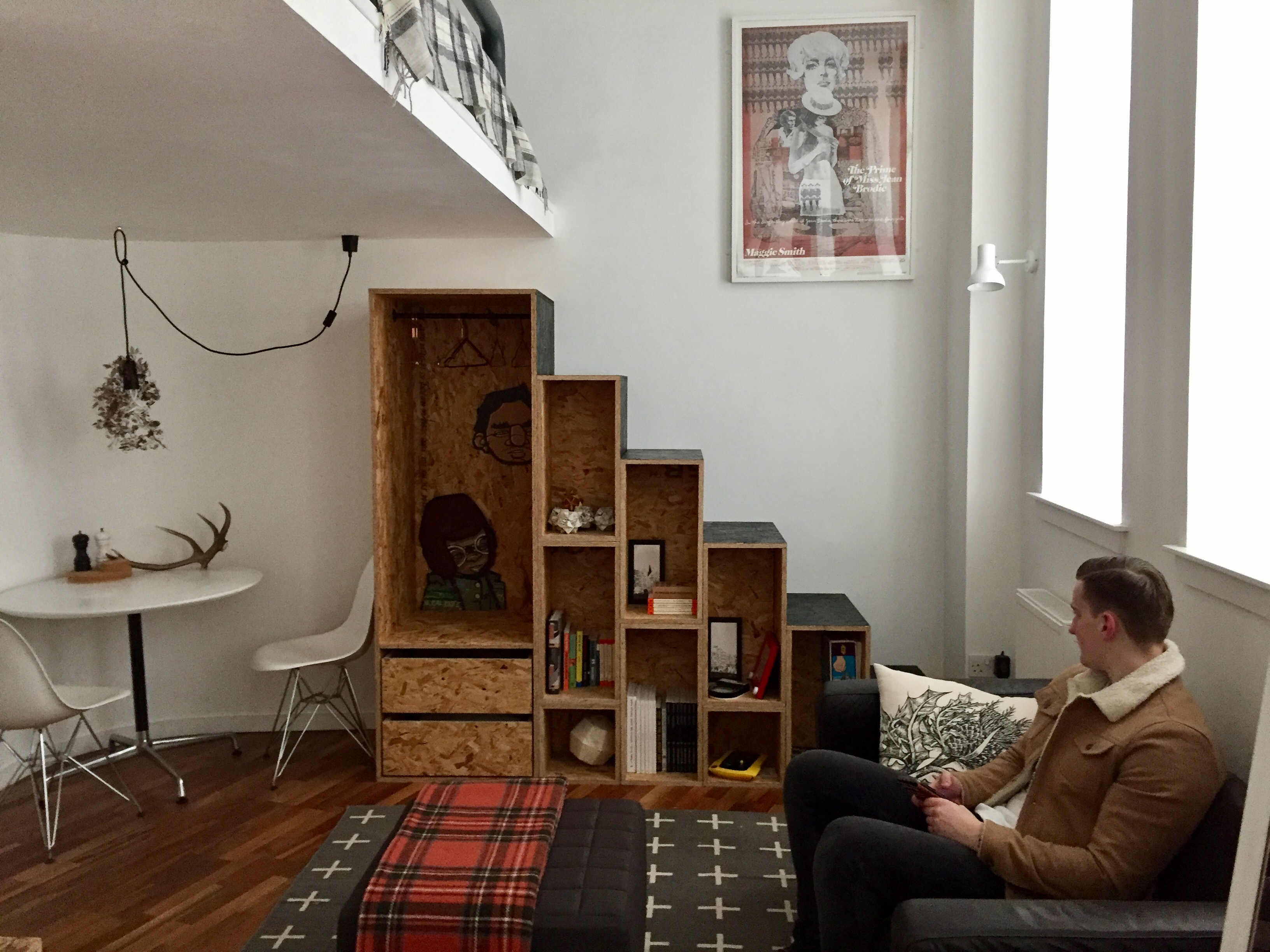 We spent our time in Edinburgh staying at the 'Wee Bunk' in the Grassmarket square and what a gorgeous bunk it was!
I love quirky apartments that have a certain "je ne sais quoi" about them and this bunk packs loads of personality. With a chipboard staircase up to the mezzanine filled with retro games to the doodles of Edinburgh scattered around the walls,  this apartment was just …. cool!
The top 5 things to do in Edinburgh
If like me, you want to have a more authentic stay in Edinburgh then have a read of my top five things to do! Now don't get me wrong, I wasn't going to skip the castle, bypass the famous pubs and not enjoy the masses of bagpipe players... but I do like to get a more authentic feel of a city - to 'live like a local' as such.
Take a trip to Dean Village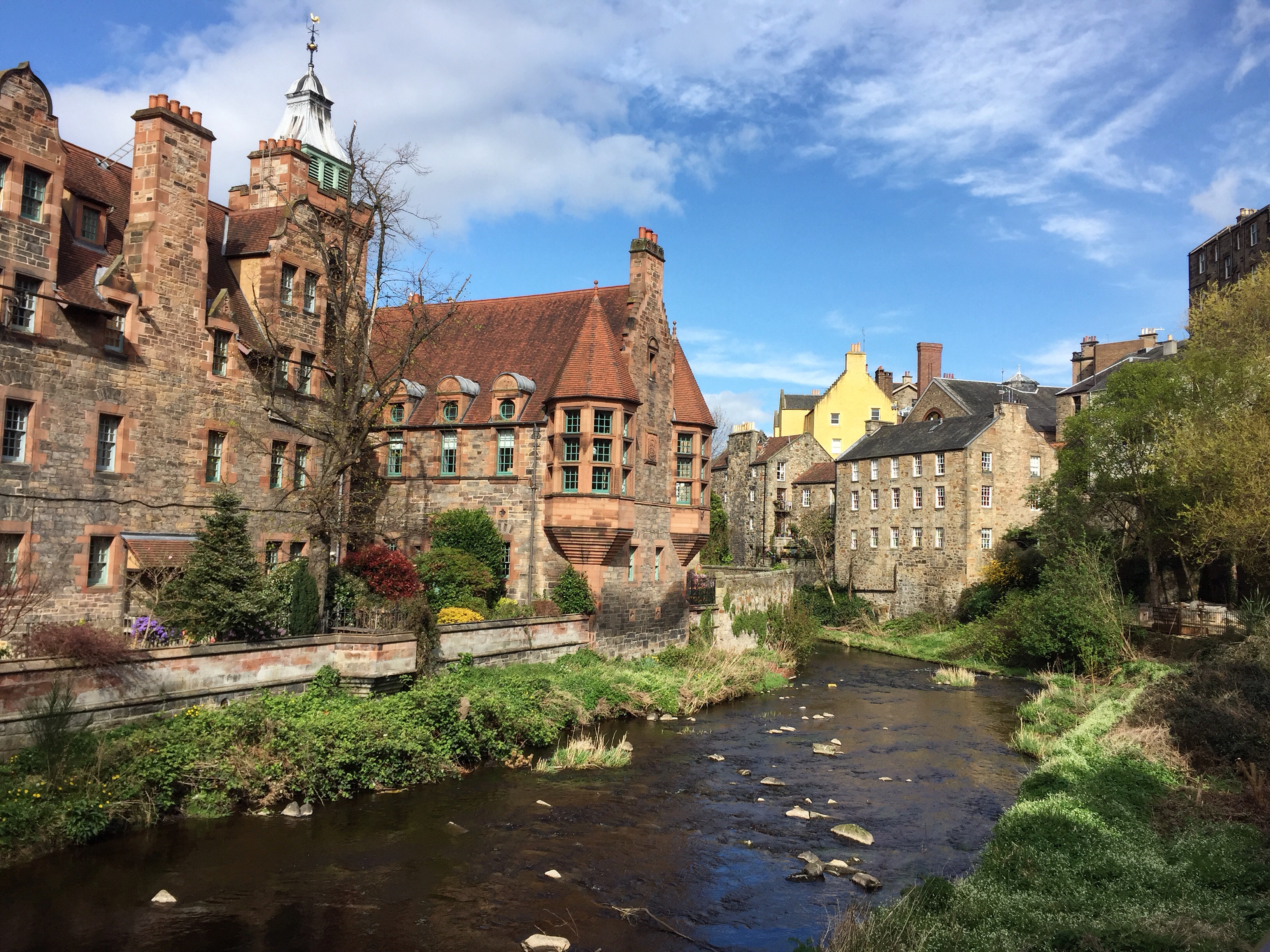 If there is one thing you do when visiting Edinburgh, it should be to take a stroll to Deans Village and walk the Waters of Leith route, even if you don't make it to Leith, it is a gorgeous walk next to the water. The view from my photo really is as beautiful as it gets, no hyper realistic view, just a stunning part of Edinburgh that feels like you are miles away from the city. There is no noise from city life, only the serene stream with birds chirping *insert Minnie Riperton's Loving You song.* Am I selling it to you yet?
If you are visiting in a busy time maybe take an early trip as there were a handful of people stopping to take a picture however we went in the bank holiday at around mid afternoon and there were only a handful of us tourists - not enough to ruin the view.
 Take a stroll up Princes Street, Via St Giles Cathedral to the Castle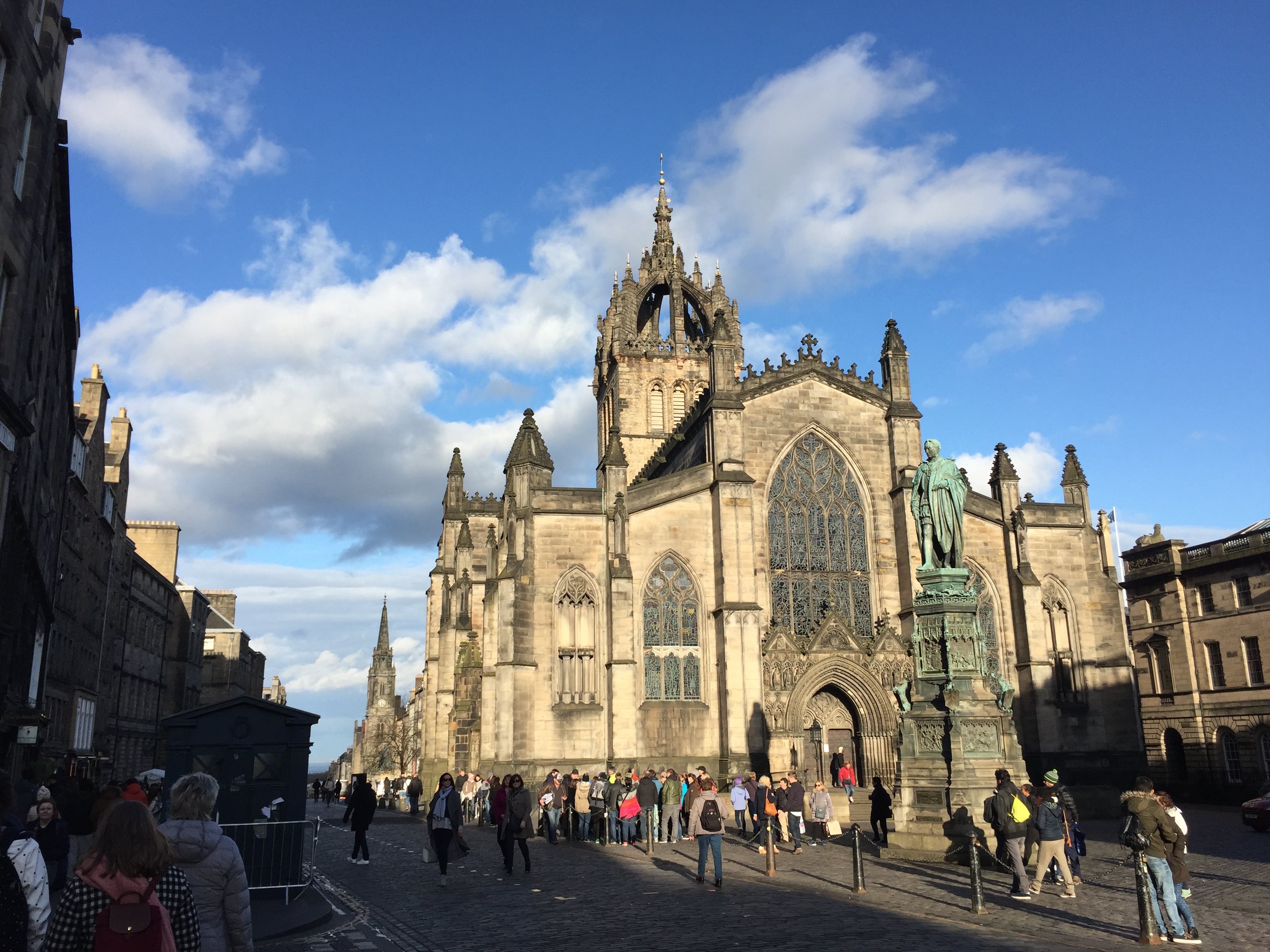 Princes street is like the red carpet running up to the castle with some very important historic buildings on the way.  It is cluttered with tourists, a lot of who like to stop dead in front of you and nearly take your eye out with their selfie stick, but it is definitely worth a trip. You can try and beat the hype with an early morning walk or a late night stroll but inevitably you will feel like you are 'part of the crowd.'
Aside from the 100000 tartan shops the street is a gorgeous and the view of the city from the castle is worth it! A cool tip is to explore the side streets as there are some lovely pubs and shops hidden on the steps winding down the hill - pubs like The Devil's Advocate (down the Devil's Advocate Street.)
Visit the pop-up market in Grassmarket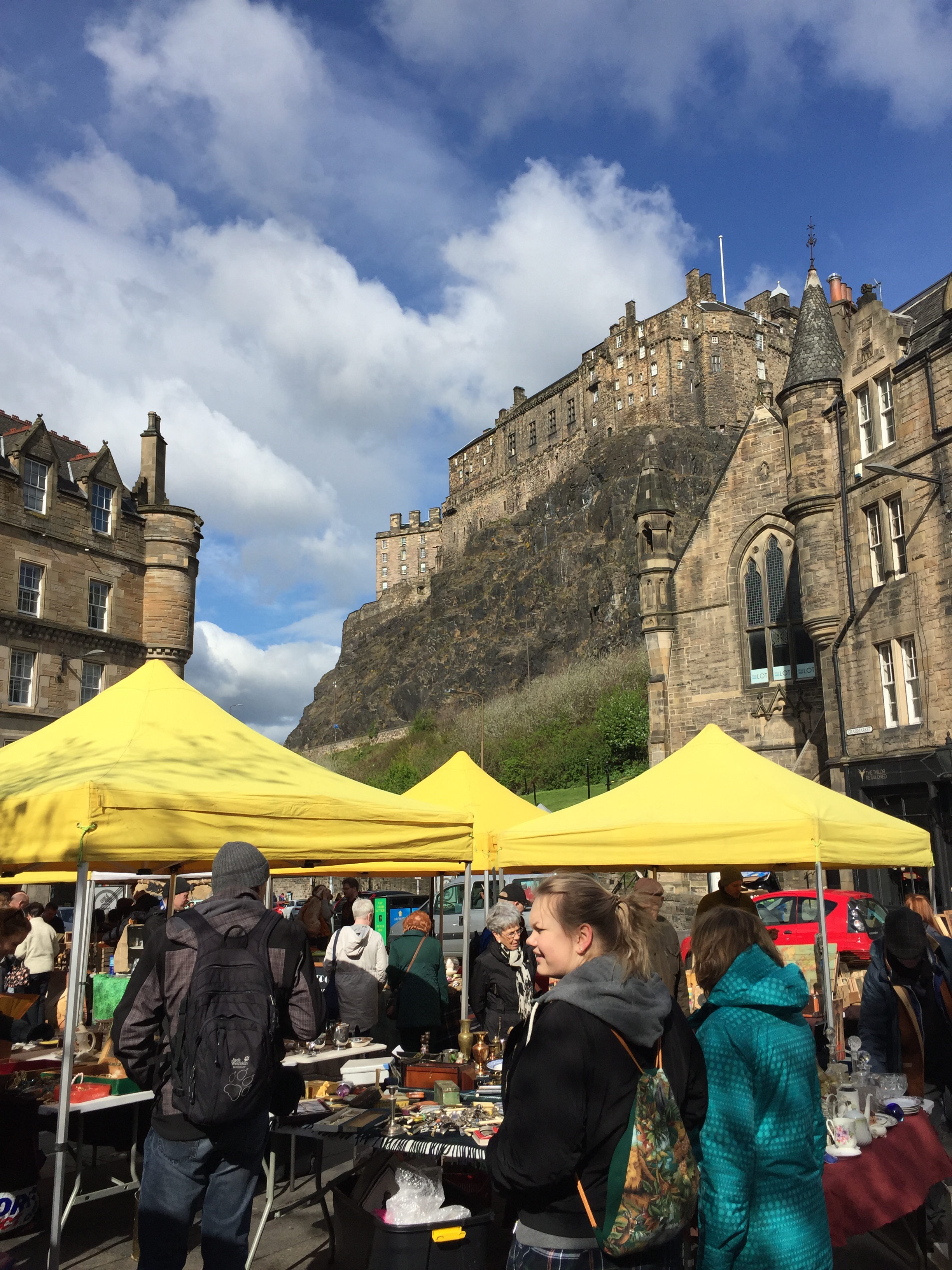 The grassmarket is a perfect part of Edinburgh to visit as it is the Old Town of the city, lots of history and lots of character. The Last Drop pub is worth a visit sure, but there are lots of other cool places to visit like Mary's Milk Bar or the cheese and wine tasting deli just up the hill.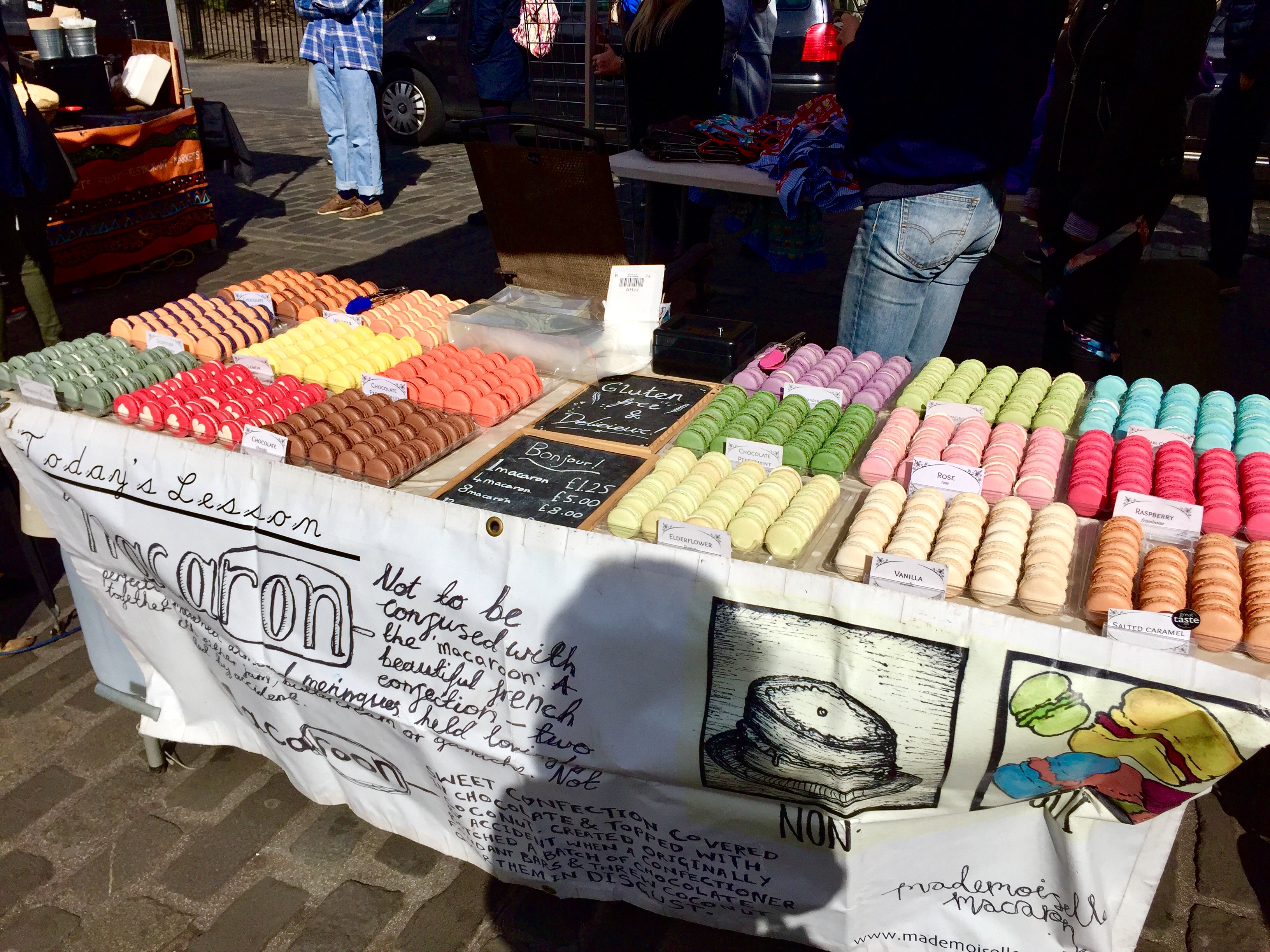 One thing to definitely look out for is the market that happens every Saturday between 10am-5pm where there are businesses selling local produce, delicious homemade goods and a range of street food stalls to test. We spent our Saturday morning eyeing up the whisky infused chocolates, locally made jams and chutneys and flipping through local artists paintings.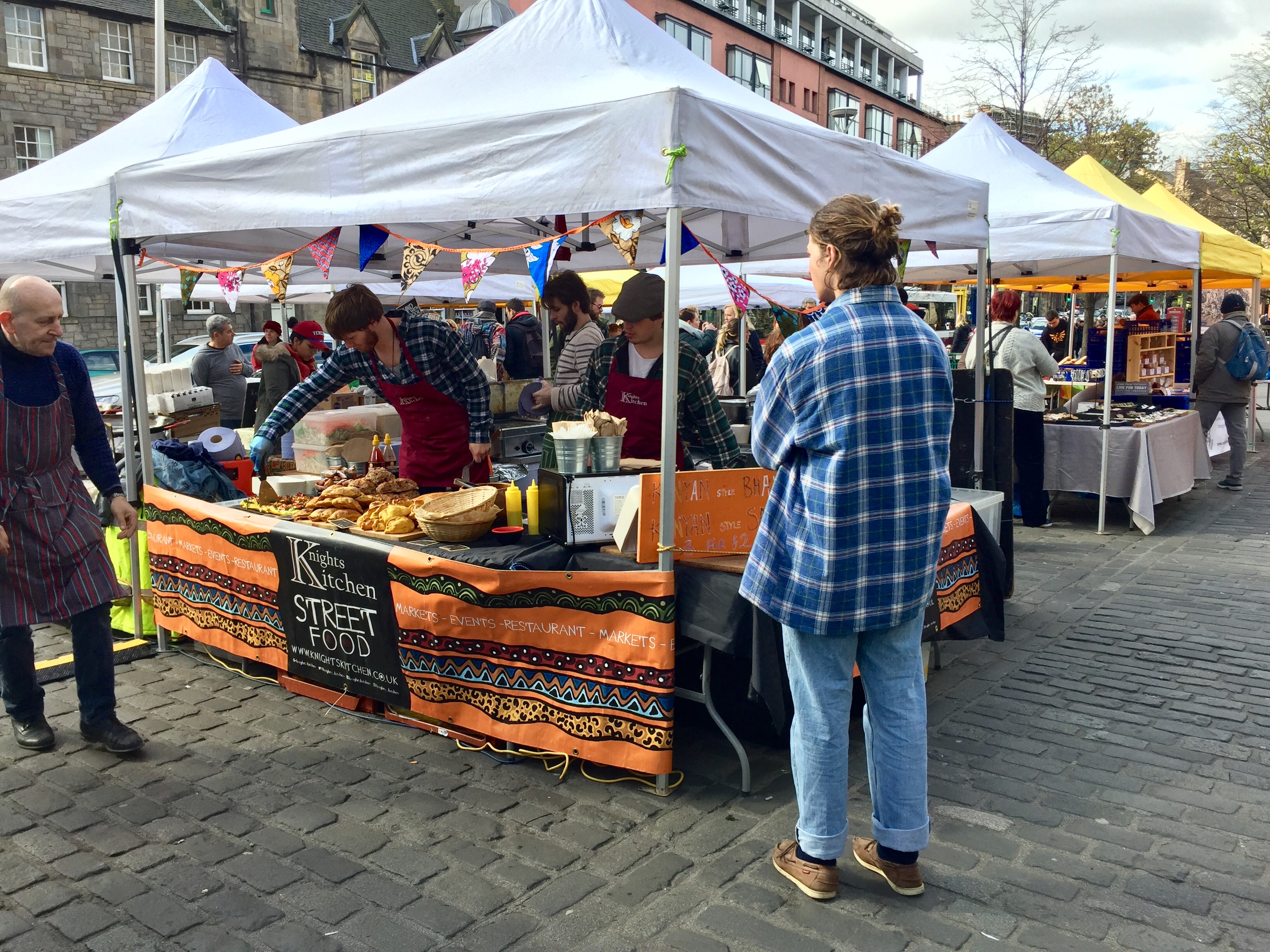 Spend a night in The Jazz Bar
Edinburgh is known for its comedy clubs and live music scene and where better to start then The Jazz Bar! It's a very discreet bar with a little sign above the door with a bouncer outside, so keep your eyes peeled as it's easy to miss. Inside is a very cosy interior where the seats are scarce and every corner filled however it has a great vibe with a relaxed feel about the place. It is usually free to visit until around 8pm when the place gets a little more crowded and acts change over rolling into the early hours of the morning! The sultry smooth jazz changes tempo as the night goes on, whilst we were visiting it went from a scatty jazz band into an upbeat funk band, which after sipping on a few glasses of fizz you won't say no to!
Walk from The Jazz Bar to Grassmarket
After leaving the jazz club it is a perfect 5 minute walk to the Three Sisters pub, which had live music on every night we were there…. Or if you are in need of a pizza to go with your beer why not head to the Brewdog craft bar just next to The Three Sisters, and only two minutes away from the Grassmarket?
Walk up Calton Hill to watch up the sunset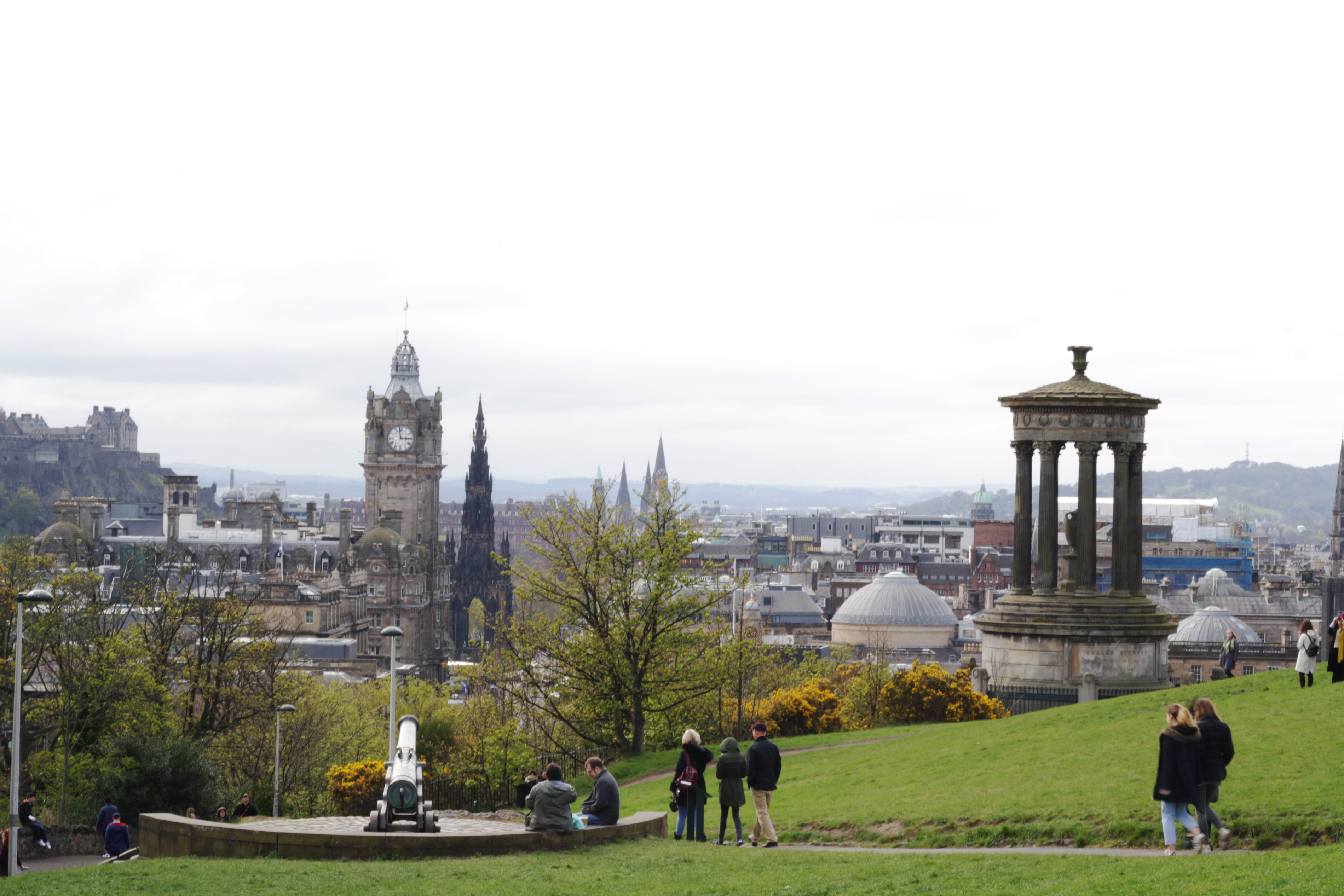 There are a few key spots to visit for spectacular views, one being Arthur's seat which is a few comfortable few hours worth of walking, or a less strenuous stroll up Calton Hill to Nelson's Monument. When we visited -by no surprise- it had been raining and we weren't exactly wearing the best clothes for walking in the rain up a muddy hill so decided to take the easier option. A perfect time to visit would be