With #WickedKitchen
This is a sponsored post with Tesco 
Where to go for vegan food when on-the-go
Gone are the days of a boring stale cheese sandwiches or only being able to buy a snack pack of hummus and carrot sticks….
Derek Sarno had teamed up with Tesco to release a new range of plant based meals -introducing Wicked Kitchen. From sandwiches pizzas and salads this range is anything but boring. It is easy to understand why there is such a stigma attached to vegan food when certain shops are a tad behind with their menu selection….. But this new range has got so many of us excited!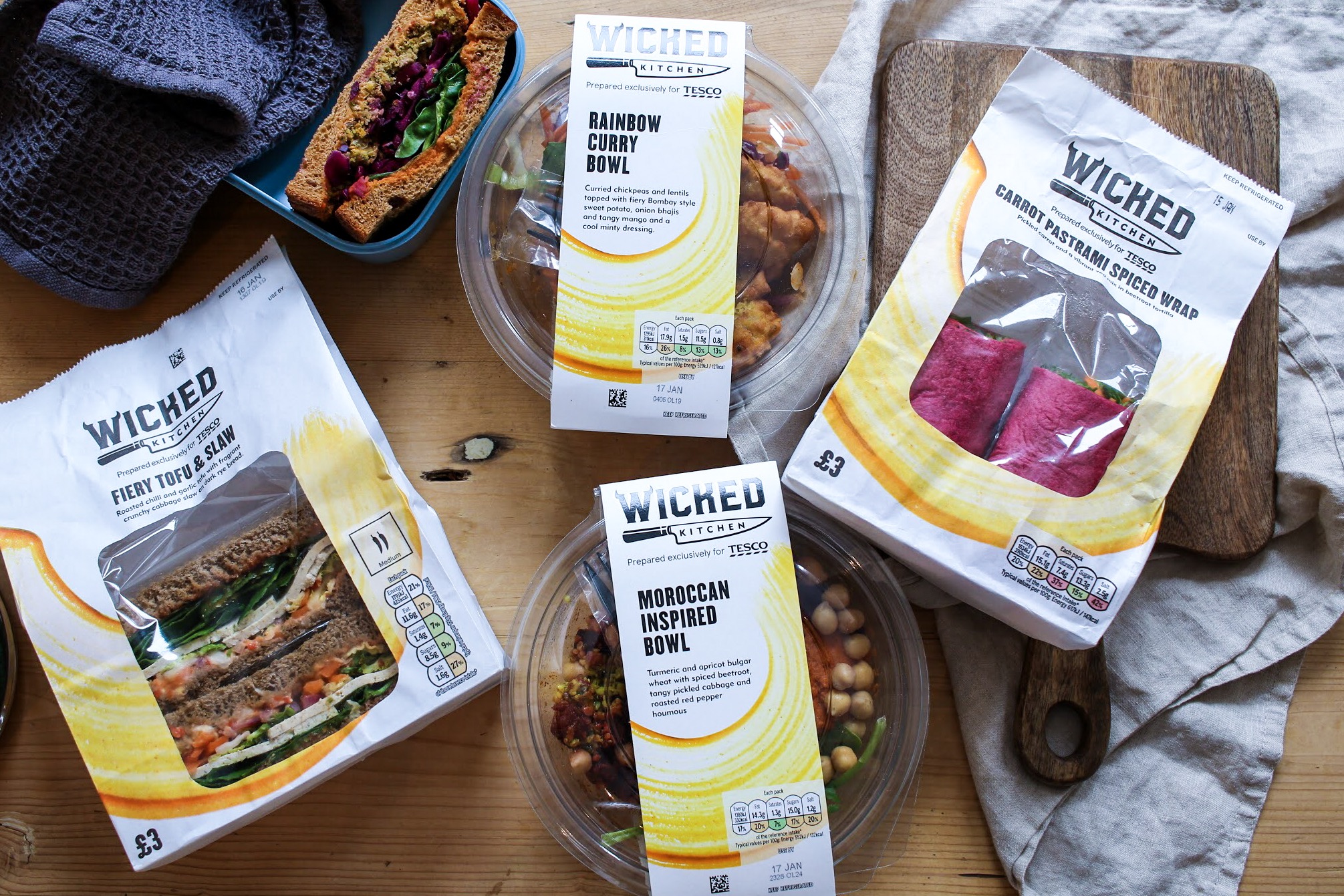 Involved with Veganuary?
With all of the positive attention towards #Veganuary it's hard not to feel inspired to try new and exciting plant based meals.
Whether you're a herbivore or carnivore, the main message is for everyone to see that plant based meals are delicious and accessible. It used to be difficult to find vegan food on the go, without sourcing a health food store but with the plant based movement gaining more attention, larger stores are listening and responding with delicious food!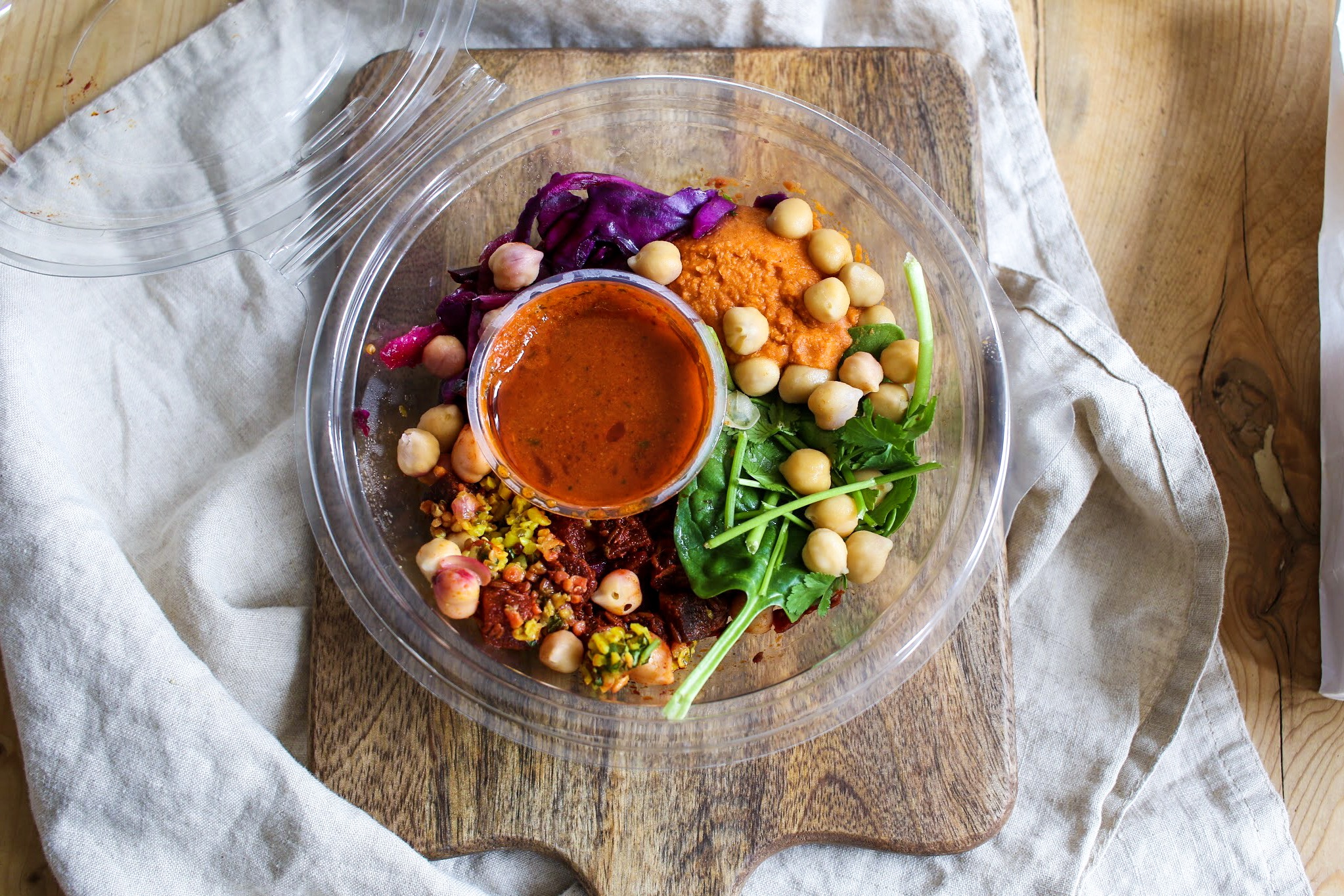 Banish The Bore!
We have all been there, you forget to pack your lunch or you're out with friends, it hits lunchtime and you're in need of a bite to eat…. Whether you're vegan or veggie the options can quite often be limited and a bit unimaginative, queue the new Wicked Kitchen range.
I'm so excited to be reviewing this range as it is genuinely a revelation for large supermarkets to jump on board the plant based bandwagon and start proving that it is delicious food!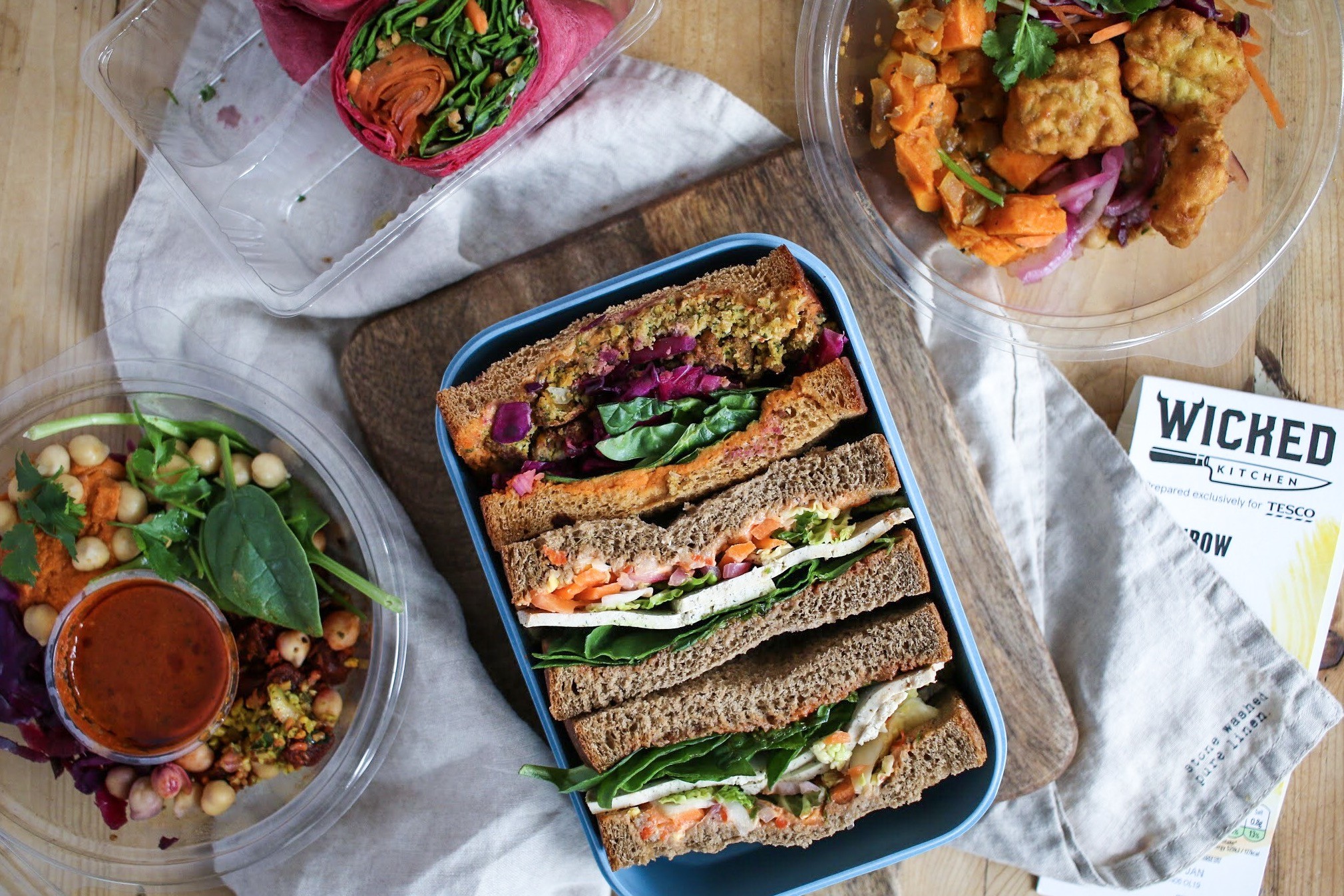 Selling Like (Vegan)  Hot Cakes
The Wicked Kitchen range has exploded on the streets with many stores having sold out on the first day of launch! What is great is that they can be enjoyed by everyone, no matter what your diet type, this is perfect for everyone. 
What is great about this collection is that it is showing that plant based food is not only readily available, but is an exciting choice to go for *insert salsa dancing emoji right here!*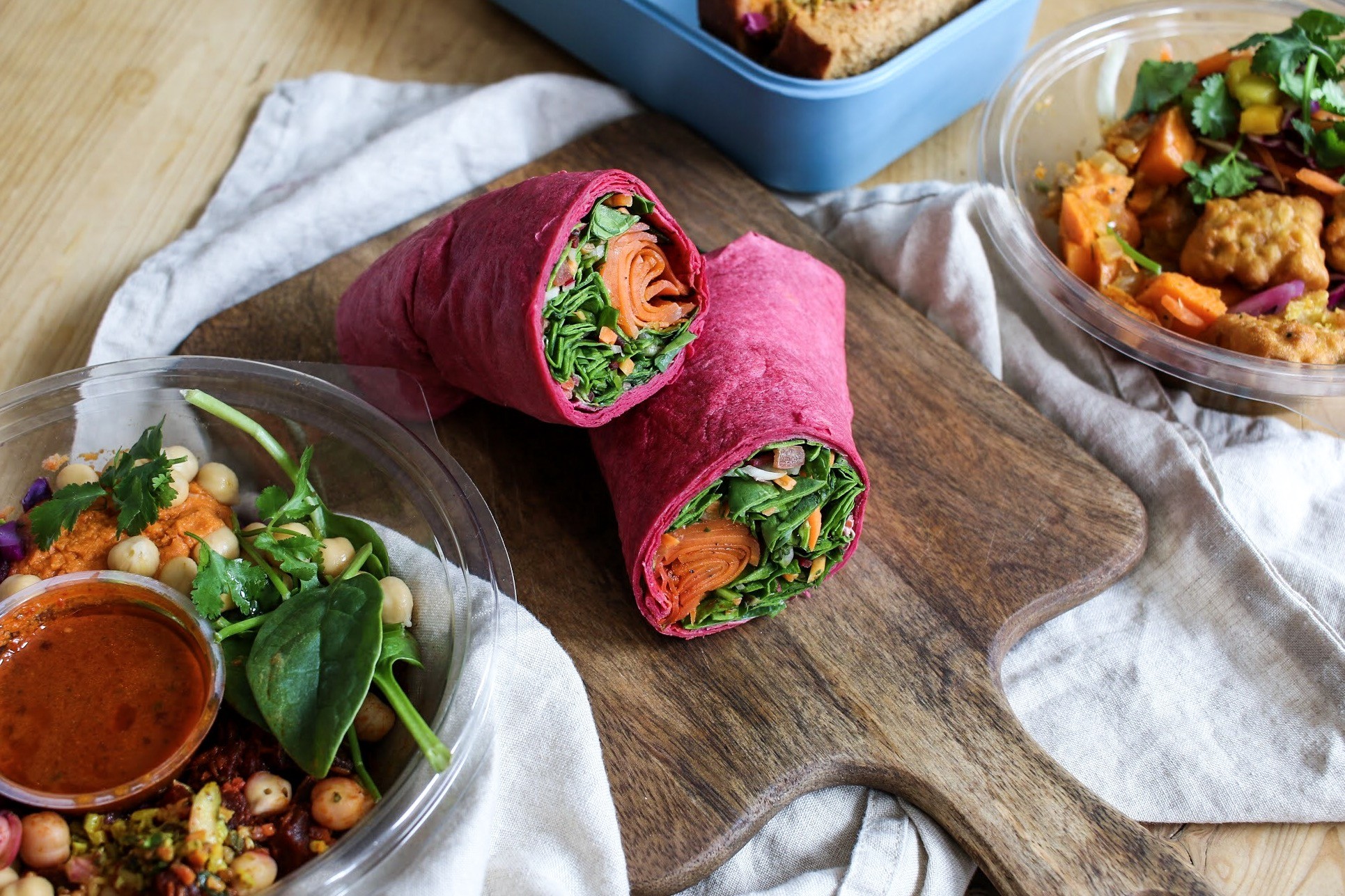 Now to see rejoice in normalising plant based food!
Derek Sarno and Tesco have been whipping up a frenzy and also proving that plant based is exciting, delicious and nutritious. There is no question that this range is delicious (trust me I went through a tough afternoon of trying the collection, I mean someone had to) and can safely say this is an exciting new collection whether you're vegan or not!
It is so exciting to see 'fast food' in the form of ready made sandwiches, salads, ready meals and pizzas that are using inventive ways to celebrate the humble vegetable.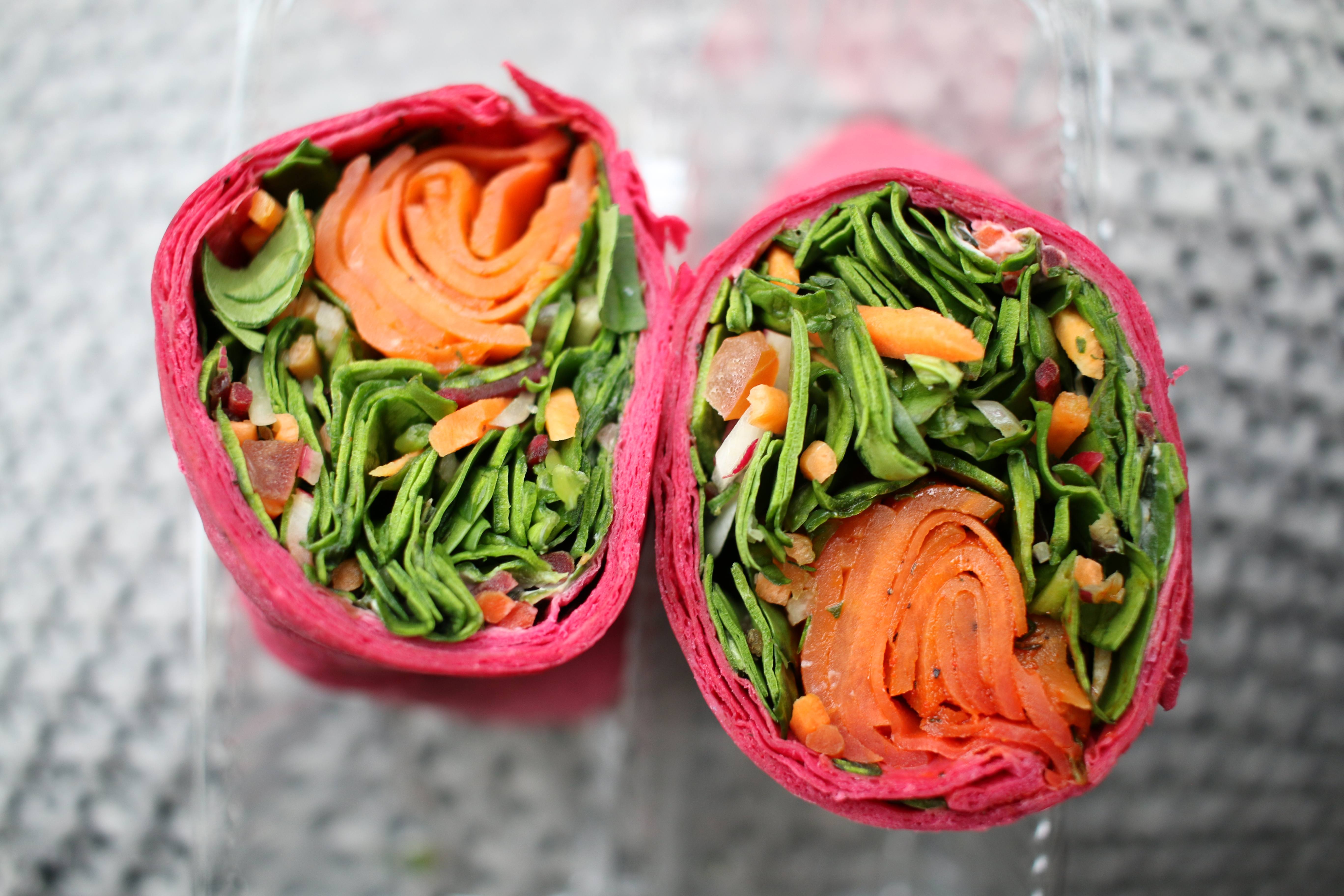 Mighty Plant Flavours Unleashed
The plant based movement has been in full swing for many years with a selection of delicious and inventive ways to use vegetables - however supermarkets and larger retailers have been a little behind in catching up.
What I am most excited about it the wide selection and interesting flavour combinations that will banish the boring cheese sandwich at work. Food that is colourful, grabs your attention and introduces you to new flavours is always a conversation starter and couldn't have been achieved better by Derek and the team at Wicked Kitchen.
The range was a sell out in so many stores, not because all the vegans were rejoicing and stocking up but because the food is intriguing, it looks interesting and gets people talking about food.
You can shop the collection here > http://bit.ly/2mU9DTi
Follow their social media to see what they're up to! #Ad
@TescoFood
@WickedKitchen
@DerekSarno