Whether you're vegan, your mate is vegan, your in law is vegan, here are some gorgeous festive recipes to put your mind at ease.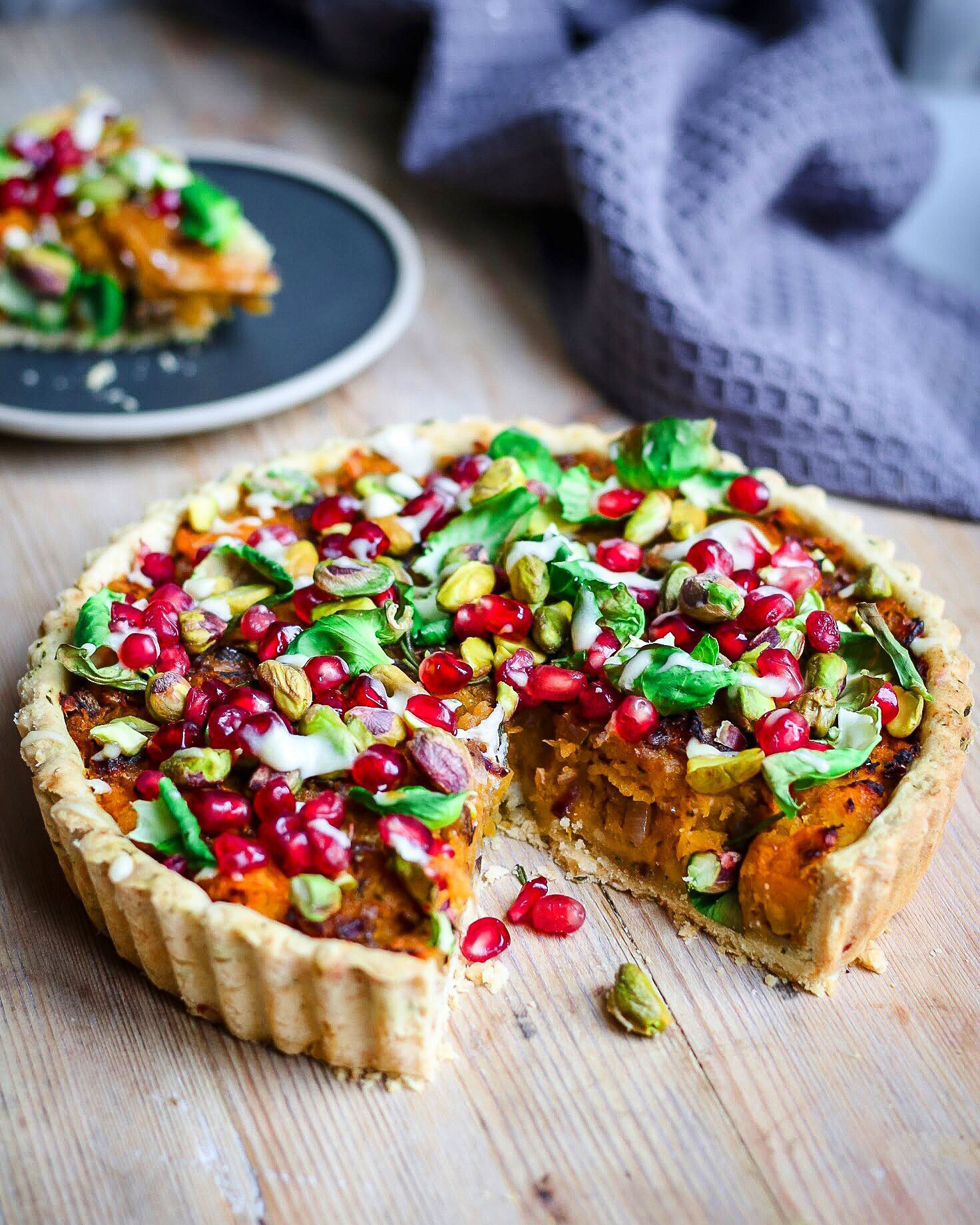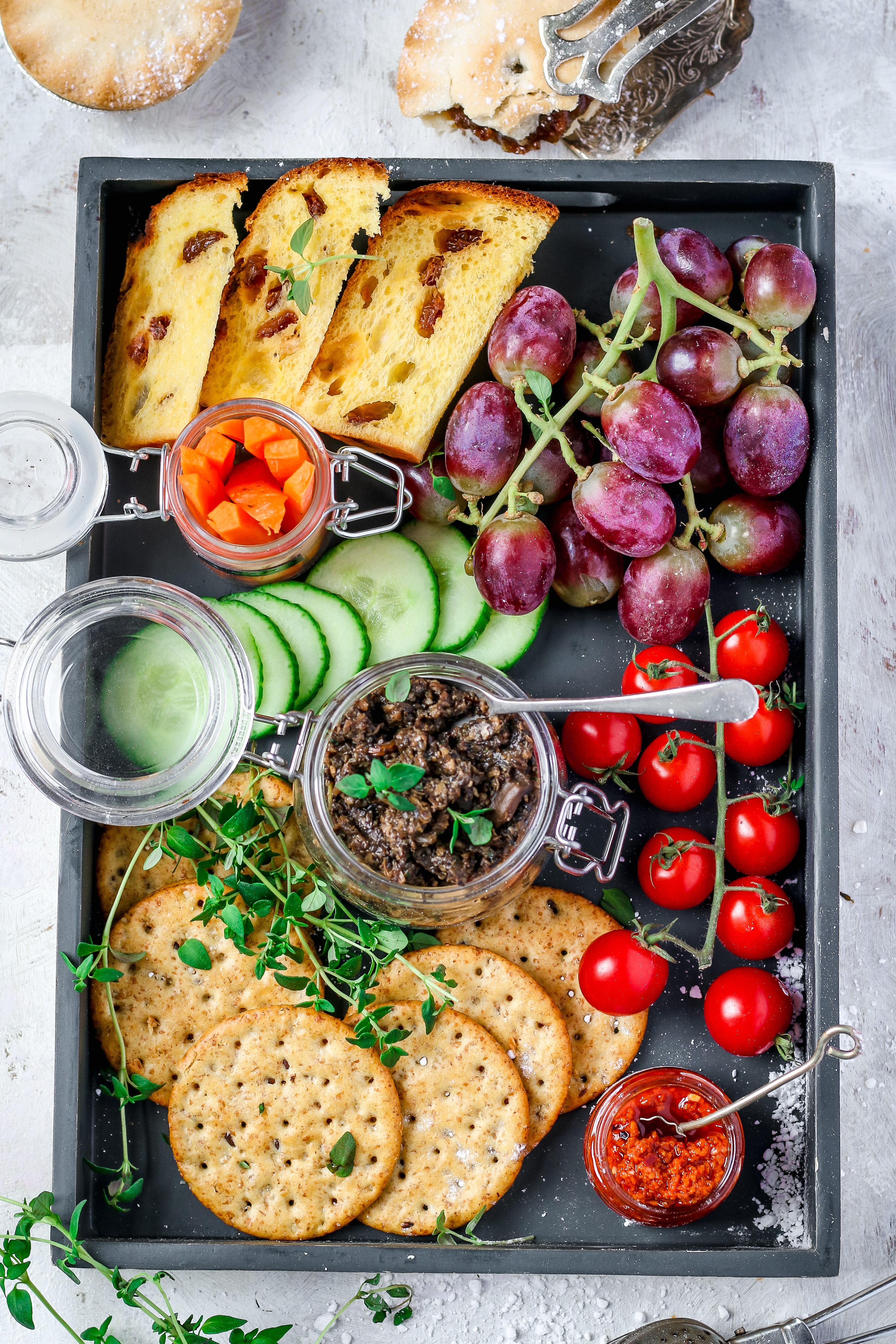 No 1. The Show Stopper
This roasted spiced butternut tart with homemade rosemary shortcrust will knock the socks off your guests.
It'll be the perfect centrepiece with the pomegranate jewels and brussels sprouts topping.
The tart crust doesn't need to be homemade, but I am slightly biased with this gorgeous creation flavoured with fresh rosemary - the ultimate Christmas herb.
No 2. Maple Roasted Carrots
The best thing about Christmas food in my opinion is the abundance of seasonal veg. The humble carrot can be turned into a sumptuous side, roasted in maple syrup and topped with
No 3. Rosemary & Garlic Hasselbacks
The roast potato is sacred when it comes to Christmas dinner, so this year why not try the hasselback....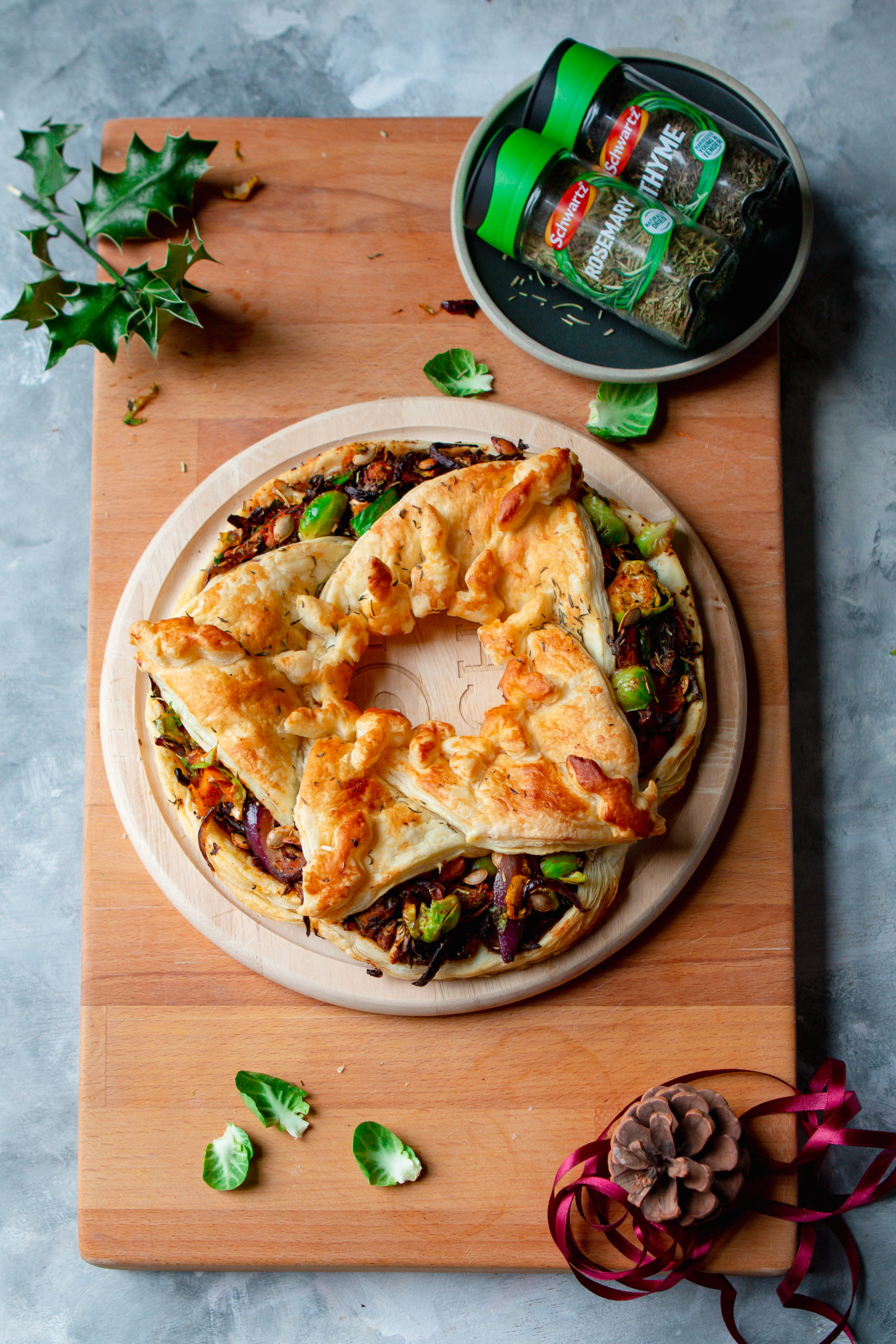 No 4. Butternut & Brussels Pastry Wreath
This pastry wreath is a showstopper for sure. Packed with flavour, it's incredibly easy to create the filling. The pastry wreath is also easy, you just need two circles to cut around to create the wreath, then freestyle the toppings.
No 5. 'Pancetta' and 'Cream Cheese' Pinwheels
Your guests don't even need to know that these are in fact vegan! Simply pop them on the table and let everyone enjoy!