Sticky Sesame & Black Bean Tofu with Bao Buns
This is a paid collaboration with Circulon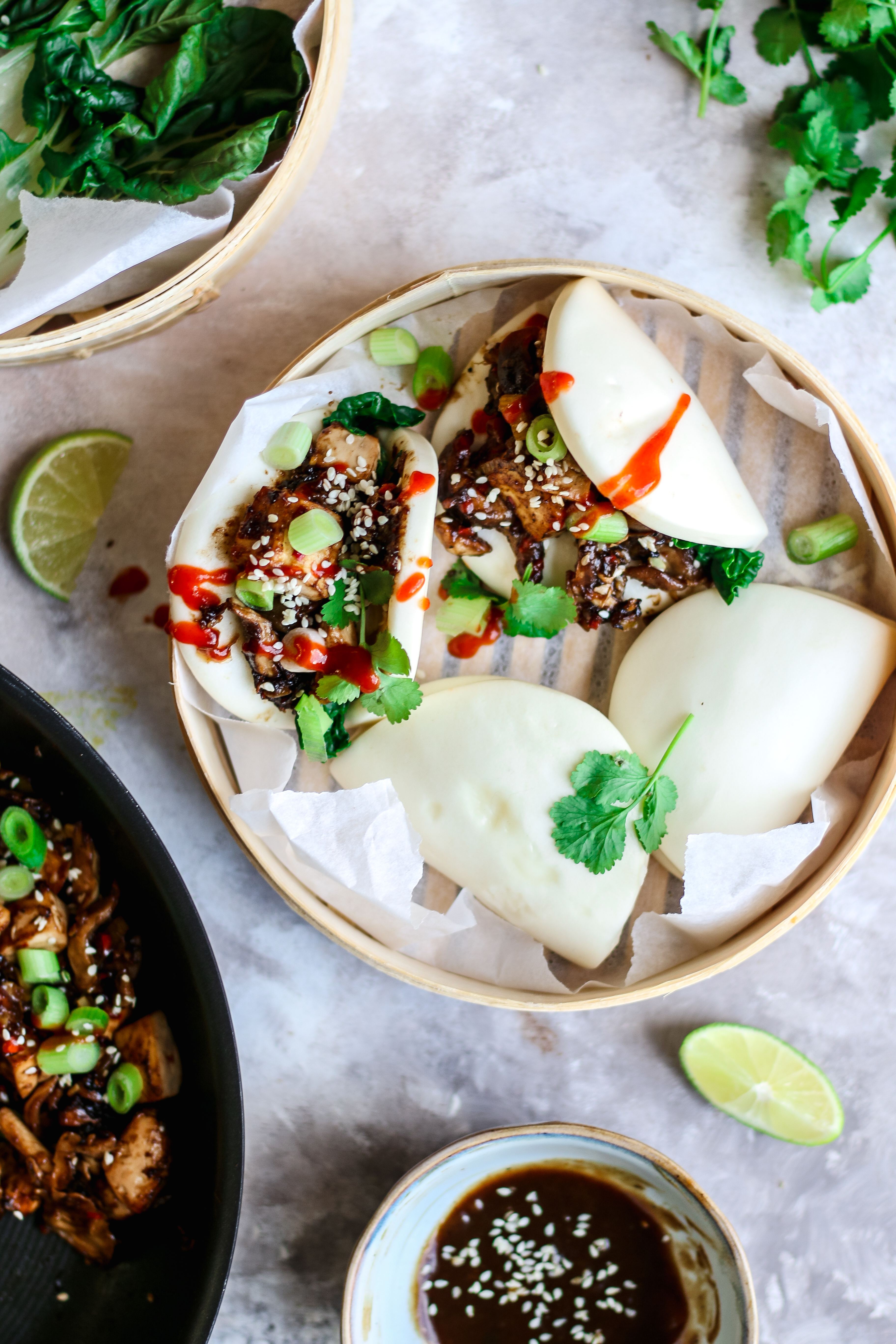 ---
Sticky and crispy -  two of my favourite textures for an asian inspired dish of tofu stuffed bao buns. Before we get to the recipe let's talk about the importance of GOOD pots and pans!
I've teamed up with Circulon to share the importance of investing in a few good pots and pans, especially non stick and oven proof to make use of all your recipes.
I wanted to make the stickiest dish I've created that needs to be fried and then finished off in the oven….. Queue this delicious recipe!
How many of you have had to add a gallon of oil just to stop your onions sticking to the bottom of a pan, or had to scrape off slightly burnt sauce at the bottom of your pasta pot?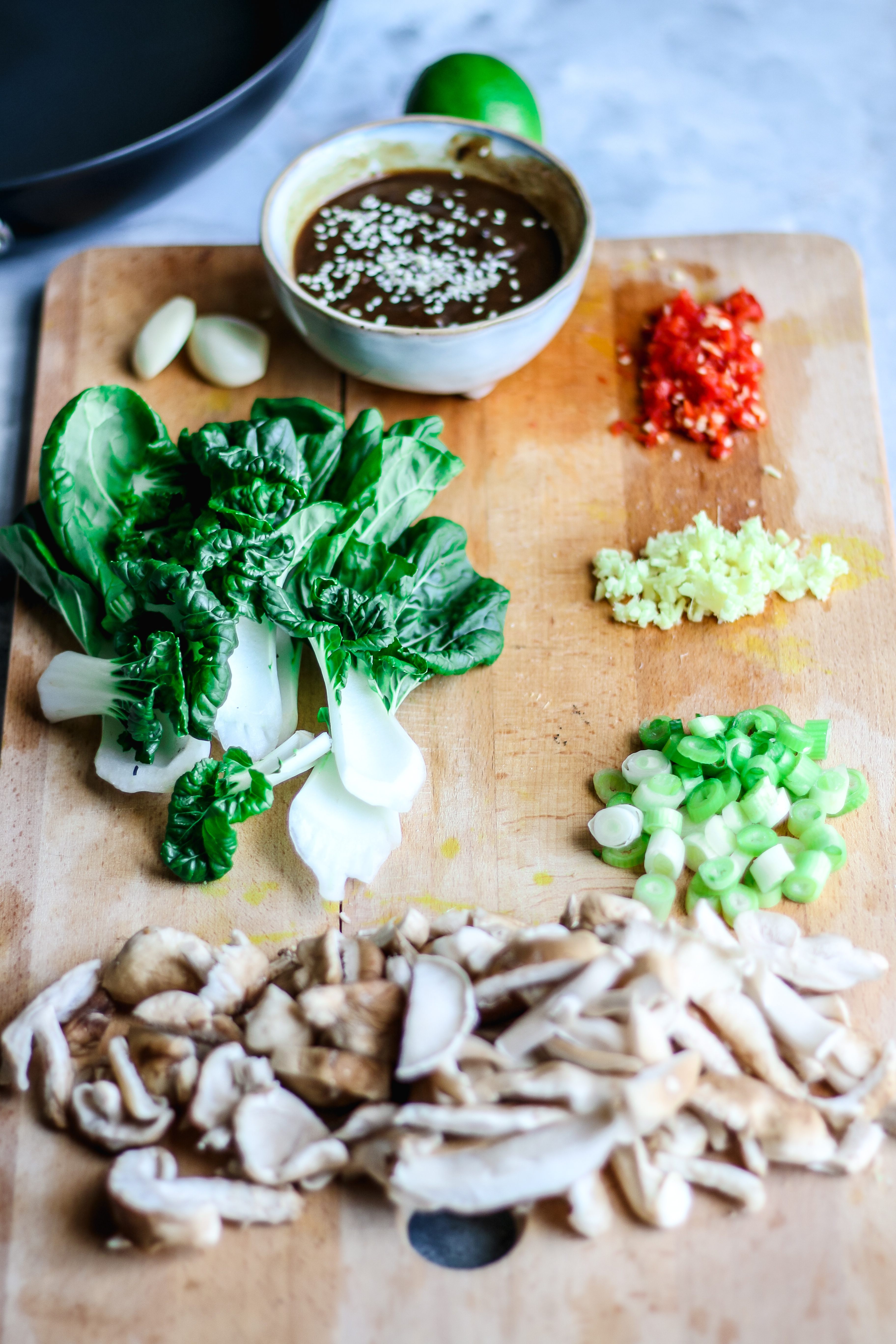 The Right Tools
I'm a real advocate for having a few essential kitchen tools such as sharp knives and good pans. You don't need to buy loads, which is why this pan works a treat.
I've got the Circulon Momentum Frying Pan to be exact and whether you're frying or toasting in the oven / grille it can work for every scenario as the handles can handle the heat - up to 220ºC without any heat spots-  I know as I stupidly grabbed the handle with my bare hands (ouch).
Ingredients:
250g firm tofu cubed into 4cm thick blocks
3 cloves garlic peeled & minced
1 red onion finely chopped
1 red chilli
150g shitaake mushrooms chopped
4 tbsp black bean sauce
2 tbsp tamari
1 tbsp tamarind paste
1 tbsp honey or maple syrup
Generous pinch salt
4 bao buns
2 pak choi
1 tbsp sesame seeds
Coriander to garnish
Sriracha sauce (optional)
Method:
Preheat the oven to 200ºC
In your Circulon pan add ½ tsp oil and gently fry off the red onion until softened, then add the chilli and  minced garlic cloves and fry for an additional 1 minute
Add the mushrooms and cubed tofu then the black bean, tamarind, honey and tamari and fry for around 10 minutes
Top with ½ tbsp sesame seeds and pop in the oven for 8 minutes to crisp
In a bamboo steamer bring a flat pan of shallow water to simmer then steam the bao buns and pak choi for around 5-8 minutes
Using and oven glove (don't forget like I did) and take the pan out of the oven and give a stir
Assemble the bao buns with the sticky filling, steamed pak choi and top with sesame seeds, fresh coriander and additional chilli if you like it spicy!
I served mine with a hot sriracha sauce too!

A few more details
Better yet it's dishwasher safe, and going from handwashing everything in my tiny flat, to owning a dishwasher this is pure heaven. I'm quite a lazy cook and even lazier when it comes to the dishes so having pots and pans that you can bung in the dishwasher is amazing.
Circulon offer a pretty impressive lifetime guarantee, showing their confidence in the product.
If you fancy getting yourself one of these, you can find them here, https://circulon.uk.com/momentum-83797-30cm-hard-anodised-frying-pan.html