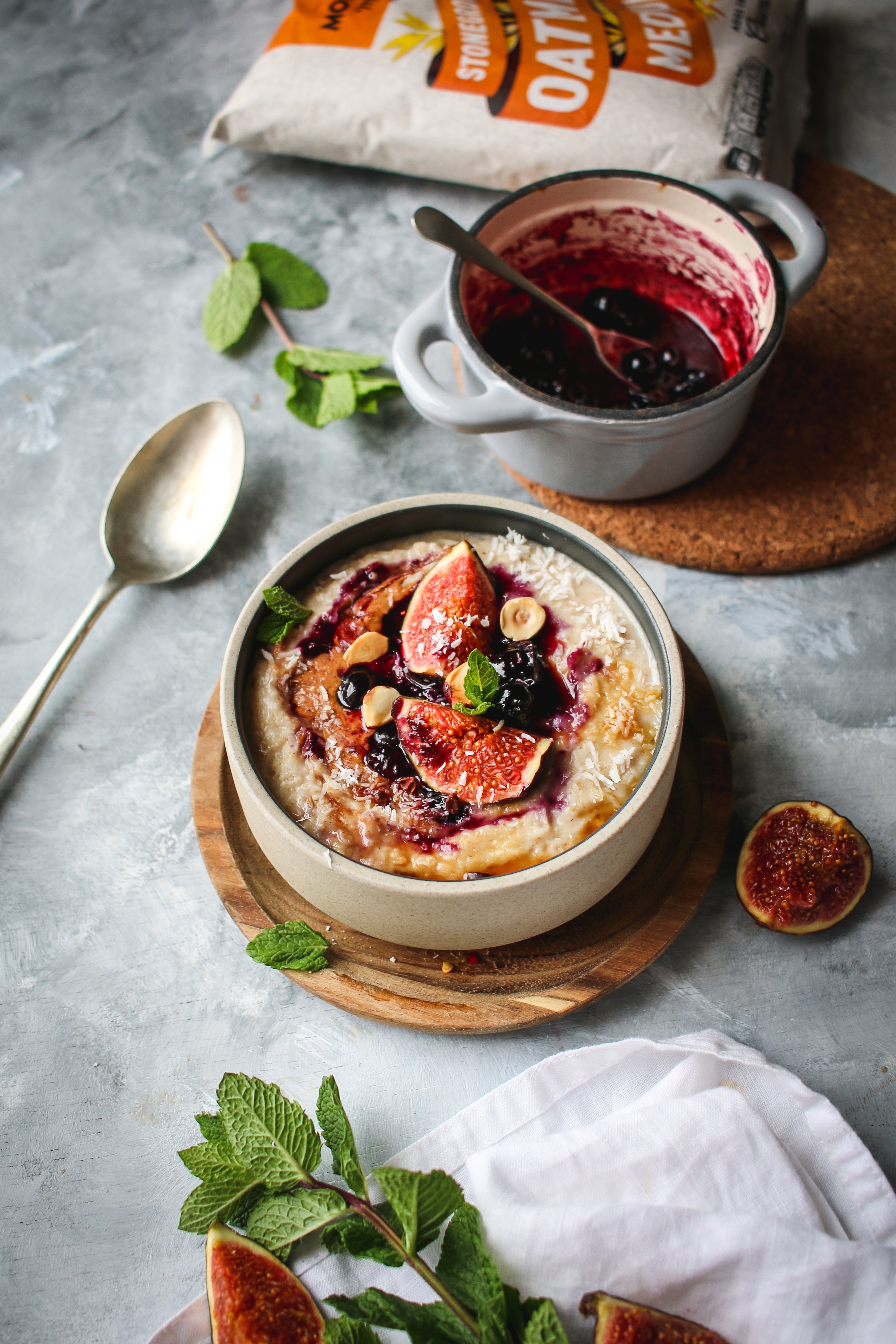 What's more comforting than a creamy bowl of hot porridge topped with seasonal fruit and crunchy nuts? Nothing you say? Well good because here is a delicious recipe for you to make (or prepare and take to work, you can always use the microwave).
Fun fact of the day it's The World Porridge Making Championships this week in Scotland (October 3rd). Every bowl is actually made with oatmeal instead of rolled or jumbo which is what I've used today. Mornflake's to be exact!
Ingredients 
1 cup of water
1tbsp coconut nectar
1 tbsp peanut butter
1 ripe fig halved 
tsp desiccated coconut 
handful of blueberries + 1/2 tsp coconut oil
handful of hazelnuts
Method
Add the stoneground oats and water in a pan and heat gently, stirring slowly
In a separate bowl add the blueberries with the blueberries and heat 
Once the oats are cooked and creamy, serve into a bowl topping with the blueberries
Add the peanut butter, coconut nectar and hazelnuts then dust with the desiccated coconut. 
Lastly place the halved fig on top and enjoy with a mug of tea